Global stocks advance but trading slows ahead of US holiday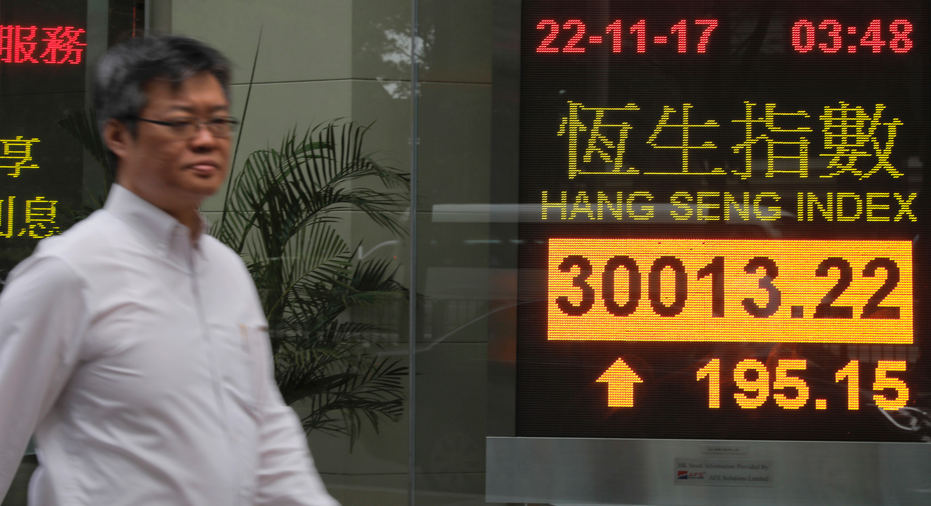 Global stocks mostly rose Wednesday after Wall Street hit new highs and Hong Kong's Hang Seng index closed above the 30,000 level for the first time in over 10 years. Trading was slowing, however, ahead of the two-day U.S. break for the Thanksgiving holiday.
KEEPING SCORE: London's FTSE 100 rose 0.2 percent to 7,455 and France's CAC 40 gained 0.3 percent to 5,380 while Germany's DAX was little changed at 13,154. On Wall Street, the future for the Dow Jones industrial average rose 0.2 percent and that for the Standard & Poor's 500 index was up 0.1 percent.
ASIA'S DAY: The Shanghai Composite Index rose 0.6 percent to 3,430.46 and Tokyo's Nikkei 225 gained 0.5 percent to 22,523.15. Hong Kong's Hang Seng index advanced 0.6 percent to 30,003.49 and Sydney's S&P-ASX 200 added 0.4 percent to 5,986.40. Seoul's Kospi rose 0.4 percent to 2,540.51 and India's Sensex gained 0.2 percent to 33,555.56. Manila declined while New Zealand, Taiwan and other Southeast Asian markets rose.
TECH RISE: Markets have been buoyed this week largely by gains in technology stocks, with Apple, Facebook, Microsoft and Amazon all posting strong gains. In Asia, Chinese tech and media company Tencent fell back after racking up gains earlier in the week that took its market capitalization above that of Facebook. By Wednesday's close Tencent was down 0.7 percent at 426.80 Hong Kong dollars. Its market capitalization was at about 4.05 trillion Hong Kong dollars (about $518 billion).
U.S. FED WATCH: Chair Janet Yellen said the Federal Reserve needs to craft an interest rate policy that avoids putting the economy through a "boom-bust" cycle. Yellen's speech Tuesday echoed previous remarks on inflation, reinforcing expectations for more gradual rate hikes. Yellen is due to leave the Fed next year but economists expect no major policy changes.
ENERGY: Benchmark U.S. crude rose 97 cents to $57.80 per barrel in electronic trading on the New York Mercantile Exchange. The contract rose 41 cents on Tuesday. Brent crude, used to price international oils, gained 55 cents to $63.12 in London. It advanced 35 cents the previous session.
CURRENCY: The dollar declined to 112.143 yen from Tuesday's 112.44 yen. The euro rose to $1.1742 from $1.1739.