Global stocks advance as investors look ahead to US earnings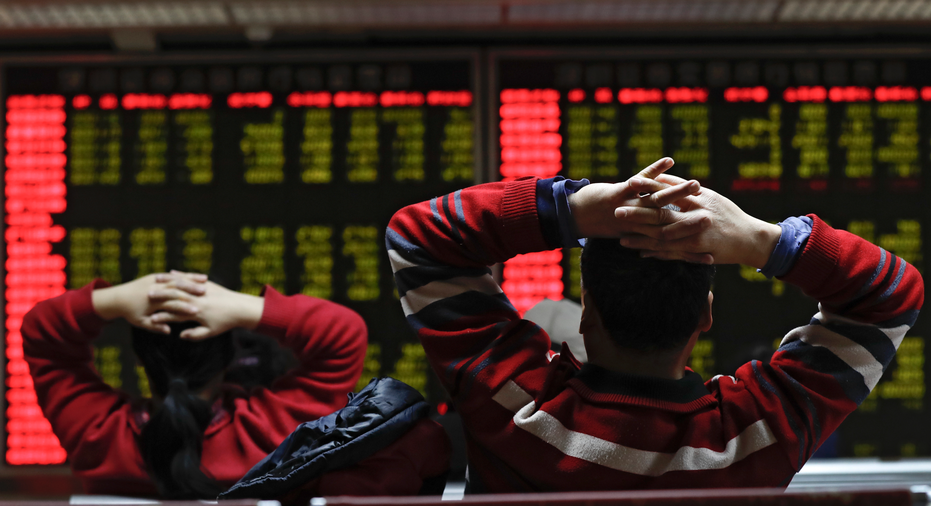 Global stocks were mostly higher Tuesday following a holiday for U.S. markets as investors looked ahead to American corporate earnings.
KEEPING SCORE: Germany's DAX gained 0.9 percent to 13,323 and France's CAC 40 added 0.2 percent to 5,521. London's FTSE 100, however, shed 0.2 percent to 7,756. On Wall Street, futures for the Dow Jones industrial average and Standard & Poor's 500 index were up 0.8 percent and 0.4 percent, respectively.
EARNINGS OUTLOOK: Investors are watching for the impact of Washington's latest tax changes on U.S. companies as earnings season for the final quarter of 2017 gets into full swing. Many multinational corporations are taking a one-off charge for bringing home money held abroad. But investors expect them to benefit in the long run from the decision to cut the standard tax rate from 35 percent to 21 percent and are bidding up their share prices.
ANALYST'S TAKE: "Market focus will soon shift to the corporate earnings season, which serves as a quarterly test to a market full of complacency sentiment," Margaret Yang of CMC Markets said in a commentary. "Major markets including the U.S., EU, Japan and China have seen four to five consecutive quarter of earnings improvement, and this is likely to continue as global cyclical upswing is gaining momentum."
ASIA'S DAY: The Shanghai Composite Index rose 0.8 percent to 3,436.59 and Tokyo's Nikkei 225 added 1 percent to 23,951.81. Hong Kong's Hang Seng jumped 1.8 percent to 31,904.75 and Seoul's Kospi advanced 0.7 percent to 2,521.74. India's Sensex was unchanged at 34,945.17 while markets in New Zealand, Taiwan and Southeast Asia gained. Sydney's S&P-ASX 200 shed 0.5 percent to 6,048.60.
ENERGY: Benchmark U.S. crude slipped 29 cents to $64.01 per barrel in electronic trading on the New York Mercantile Exchange. The contract advanced 50 cents on Monday. Brent crude, used to price international oils, shed 76 cents to $69.50 in London, having gained 39 cents the previous session.
CURRENCY: The dollar edged up after days of heavy losses. It was up to 110.72 yen from 110.51 yen the day before. The euro slipped to $1.2233 from $1.2266.