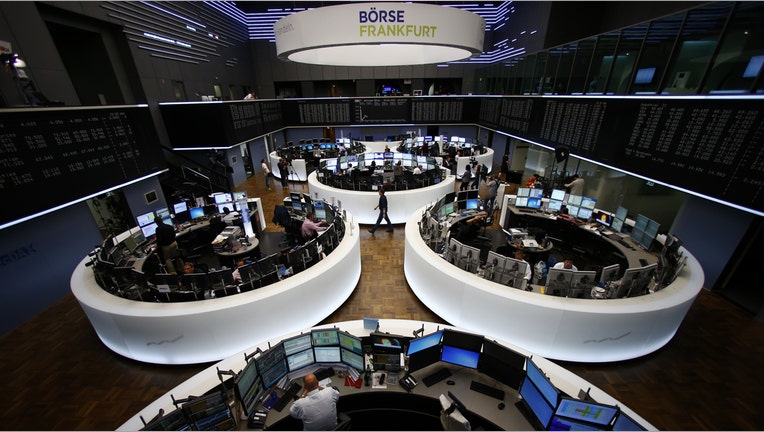 A rally in global stocks ran out of steam on Friday, though markets remained on track to end the week with solid gains.
Futures pointed to a 0.2% opening loss for the S&P 500, while the Stoxx Europe 600 slipped 0.7% in morning trade, led lower by banks and oil and gas companies.
Brent crude slipped 1.2% to $47.62 a barrel following two days of gains, dragging down shares of commodity-sensitive companies and dampening risk appetite.
Trading in Asia was mostly subdued, with markets in Shanghai closing with small losses and shares in Japan edging down 0.3% as the market reopened from a holiday.
Still, stocks, bonds and oil remained on track to end the week higher amid relief that the world's central banks would continue to keep monetary policy loose.
While few market participants had expected the Federal Reserve to raise rates this week or for the Bank of Japan to end its stimulus program, "there was uncertainty they might do something surprising," said Doug Foreman, chief investment officer of Kayne Anderson Rudnick Investment Management.
With decisions from both central banks out of the way, "the toughest thing over the last 24 hours has been finding an asset that has gone down," said Jim Reid, strategist at Deutsche Bank.
The S&P 500 is on track to end the week around 1.8% higher, while the Stoxx Europe 600 is up around 2.2% since Monday.
Shares in Japan rose 1.4% this week despite a rising yen and uncertainty about the Bank of Japan's new plans to revive the economy, while the MSCI Emerging Markets Index has risen around 4%.
Bond markets have also stabilized following a rough start to the month. The yield on the 10-year U.S. Treasury note inched lower Friday to 1.615%, while German bund yields stabilized at around minus 0.080%. Yields move inversely to prices.
In currencies, the WSJ Dollar Index was up 0.2%, with the dollar little changed against the yen and euro but up 0.5% against the British pound.
British Foreign Secretary Boris Johnson said Thursday that he expects the U.K. to formally begin its exit from the European Union in the early months of next year.
Write to Riva Gold at riva.gold@wsj.com