Global stock markets rise as investors seek Fed clues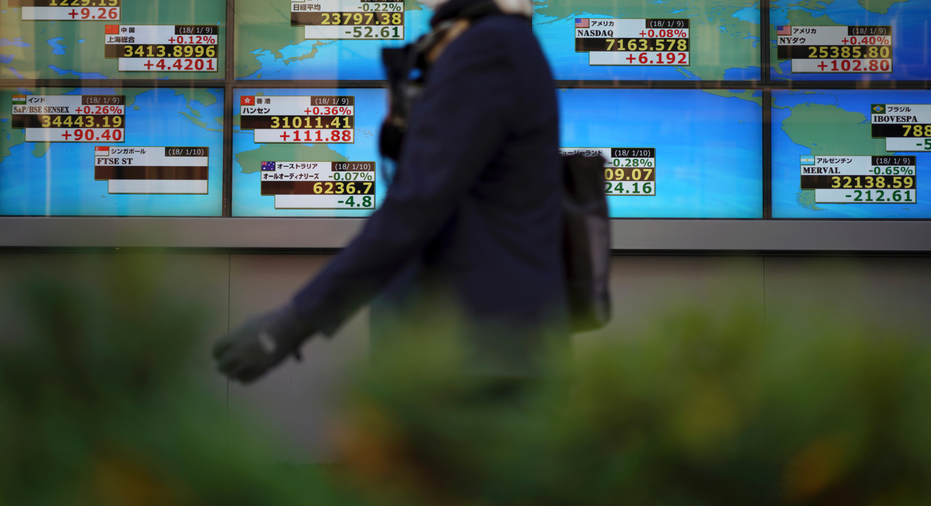 Global stocks rose Monday as investors looked ahead to the U.S. Federal Reserve chairman's congressional testimony this week for clues on how quickly interest rates may rise.
KEEPING SCORE: Germany's DAX was up 0.3 percent to 12,516 and France's CAC 40 added 0.5 percent to 5,344. Britain's FTSE 100 advanced 0.6 percent to 7,284. On Wall Street, the future for the Dow Jones industrial average rose 0.6 percent while that for the Standard & Poor's 500 index was up 0.3 percent.
ASIA'S DAY: The Shanghai Composite Index rose 1.2 percent while Tokyo's Nikkei 225 gained 1.2 percent to 22,153.62. Hong Kong's Hang Seng advanced 0.7 percent to 31,498.60 and Sydney's S&P-ASX 200 added 0.7 percent to 6,042.20. India's Sensex was up 0.8 percent at 34,400.63 and benchmarks in Taiwan, New Zealand and Southeast Asia also rose. Jakarta declined.
FED WATCH: Confidence in stock markets was buoyed by a late rally on Wall Street on Friday that capped several days of choppy trading. Whether that sentiment lasts could depend on a testimony on Tuesday by Fed Chairman Jerome Powell. Analysts expect few significant changes in forecasts that U.S. inflation will rise toward its 2 percent target and wage growth will stay moderate. Some traders are looking for the Fed to affirm a gradual pace of one interest rate hike per quarter this year. The issue is important for markets as concerns about the pace of hikes had led to a sharp drop in stocks in February.
ANALYST'S TAKE: "Obviously the biggest aspect from Fed Powell's first testimony to Congress to watch would be comments surrounding interest rate and inflation expectations, but one should not be surprised if the Fed chair rehashes the current rhetoric in order to not rock the market," said Jingyi Pan of IG in a report. "Over and above the views on rates, insights into the recent bout of volatility and debt concerns may also be market-moving pieces."
THIS WEEK: A Chinese industry group releases its February manufacturing barometer Tuesday amid expectations it may show activity edging down due to the Lunar New Year holiday leaving the month with fewer work days. Also Tuesday, the South Korean central bank holds a policy meeting, but forecasters expect no additional rate hike. On Wednesday, India reports fourth quarter gross domestic product; the consensus calls for 6.9 percent growth over a year earlier. India's central bank is due to release minutes of its February meeting. On Thursday, Australia reports private investment growth.
ENERGY: Benchmark U.S. crude shed 10 cents to $63.45 per barrel in electronic trading on the New York Mercantile Exchange. The contract rose 78 cents on Friday. Brent crude, used to price international oils, lost 20 cents to $67.11 in London. It jumped 92 cents the previous session.
CURRENCY: The dollar declined to 106.74 yen from Friday's 106.88. The euro gained to $1.2326 from $1.2298.