Global Shares Rise Ahead of Bernanke Testimony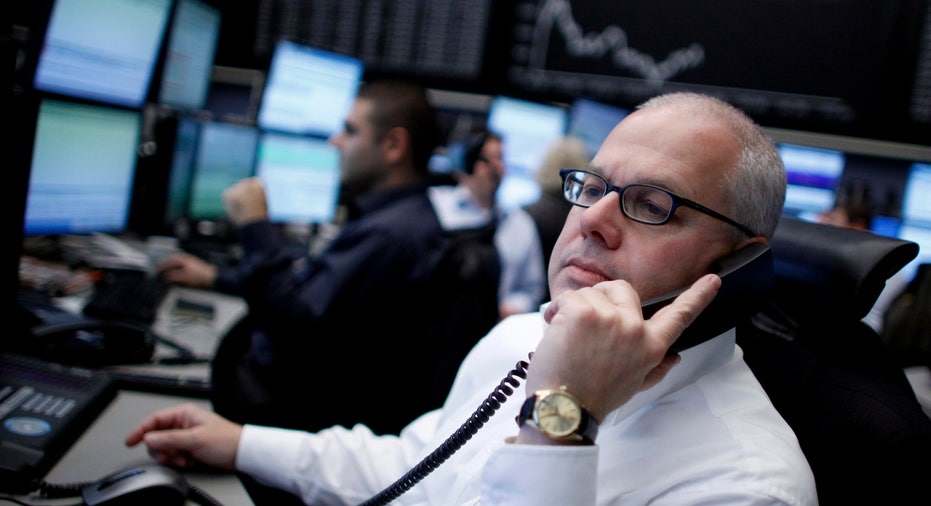 World shares and the euro posted modest gains on Tuesday as investors speculated that Federal Reserve Chairman Ben Bernanke will hint at more monetary stimulus later in the day.
Weak U.S. retail sales data and a cut in the International Monetary Fund's global growth forecast on Monday have bolstered the view that the world economy is slowing, encouraging markets to position for more action by central banks.
"Markets are in need of a lift," said Peter Dixon, economist at Commerzbank.
"We've been sort of drifting over the course of recent sessions, and anything which will give them a shot in the arm is certainly going to be welcomed," he said.
World share markets were up 0.25 percent at 310.11 points on Tuesday, having steadily weakened so far in July due to a gloomy start to the second quarter earnings season and data showing the giant U.S. and Chinese economies slowing.
However, the FTSEurofirst 300 index of top companies was up 0.1 percent at 1044.61 points, adding to a similar rise in the previous session.
The FTSEurofirst index has rallied more than 9 percent in the last 6 weeks helped by a the European Central Bank's interest rate cut, although it remains more than 5 percent off its March 2012 highs.
"Until we get a clearer outlook on key economies, (markets) are going to go nowhere fast," said Richard Jeffrey, chief investment officer at Cazenove Capital Management.
The latest ZEW German economic sentiment index also showed investors are increasingly concerned about the health of Europe's largest economy as the problems across the euro area weaken its performance.
WAITING FOR BERNANKE
The Fed chairman begins the first leg of a two-day testimony to U.S. lawmakers later on Tuesday, and is expected to be pressed on whether the central bank is close to launching a third round of large-scale asset purchases (QE3), and what kind of other tools might it consider using.
The Fed's decision last month to buy an additional $267 billion in long-term bonds with proceeds from short-term debt, a measure known as Operation Twist, has already put the U.S. central bank on a policy easing footing.
But since then central banks in Europe, the UK, China and Brazil have announced looser monetary policies while a string weak domestic U.S. economic data has raised hopes of new steps.
Data due out later on U.S. inflation and industrial output could add to pressure on the Fed to act.
The prospect of easier U.S. monetary policy has undermined the dollar sending it to one-week low against a basket of major currencies and near one-month lows against the yen.
In response, the single currency climbed to a one-week high of $1.2314 before settling up 0.2 percent against the dollar at $1.2295.
"The sell-off in the U.S. dollar and U.S. equities tell us that investors are positioning for slightly more dovish comments from Bernanke," said Kathy Lien, Managing Director of FX Strategy for BK Asset Management.
SPANISH TEST
In the debt market, Spain auctioned 3.56 billion euros ($4.36 billion) of Treasury bills, meeting its target.
Borrowing costs were lower than a month ago but are still at high levels because investors have been unimpressed by the latest wave of austerity measures aimed at reducing the budget deficit and avoiding a full-scale sovereign bailout.
Spain faces a tougher test on Thursday when it auctions up to 3 billion euros of medium- and longer-dated bonds with its 10-year bond yields edging closer to the seven percent level widely seen as unsustainable for a country's finances.
Ten-year bond yields were up five basis points to yield 6.85 percent on Tuesday.
"It's looking like an uphill battle for Spain. They've been fortunate so far this year to be able to get their Treasury offerings away," said Commerzbank's Dixon.
"I think there's going to be a come a point fairly soon where we reach saturation point and I think that will put upward pressure on interest rates."
Spain may see some relief on Friday euro area finance ministers should agree the final details of 100 billion euro bailout package for Spanish banks.
Commodities were trading in narrow ranges ahead of the Bernanke testimony with oil steady above $103 a barrel and gold inching up to 0.1 percent to $1,591 an ounce.