Global shares mostly higher despite trade uncertainty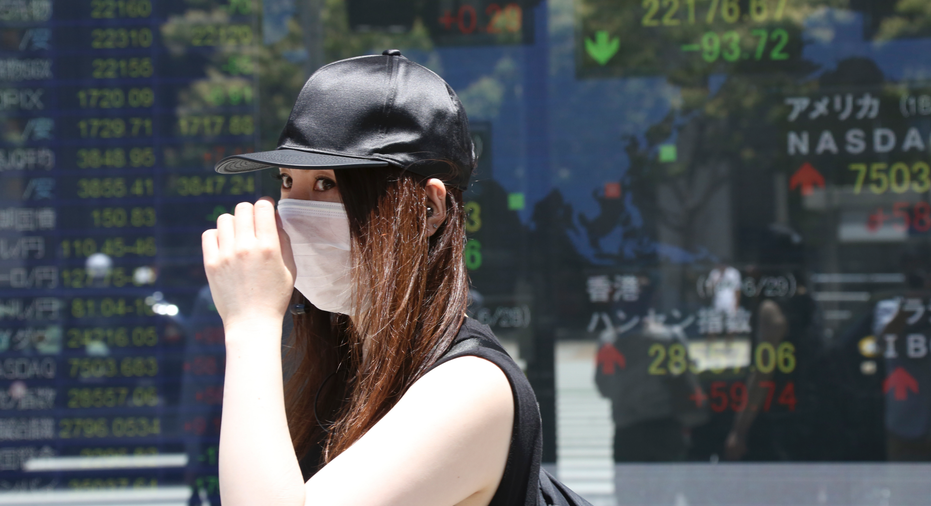 Global shares were mostly higher Friday as investors weighed how trade tensions between the U.S. and other nations might escalate. European shares were boosted by an EU deal on migration that is perceived to stabilize the German government.
KEEPING SCORE: France's CAC 40 gained 1.2 percent to 5,334 and Britain's FTSE 100 rose 0.7 percent to 7,667. Germany's DAX was up 1.1 percent at 12,306 as the migration deal means less pressure on Chancellor Angela Merkel from coalition partners who threatened to cause the government to collapse. U.S. shares were set to drift higher, with Dow futures gaining 0.4 percent and S&P 500 futures up 0.3 percent.
ASIA'S DAY: Japan's benchmark Nikkei 225 edged nearly 0.2 percent higher to finish at 22,304.51, while Australia's S&P/ASX 200 fell 0.3 percent to 6,194.60. South Korea's Kospi advanced 0.5 percent to 2,326.13. Hong Kong's Hang Seng added 1.6 percent to 28,942.56, while the Shanghai Composite index rose 2.2 percent to 2,847.42.
TRADE WORRIES: U.S. President Donald Trump's threat of tariff hikes on up to $450 billion of Chinese products reflects fears Beijing's plans are a threat to American technological leadership and prosperity. That has triggered global worries about how the curtailing of free trade might hurt economies and industrial sectors, but markets are still unsure of what the impact might be. On Friday, China started giving foreign companies more access to auto manufacturing, insurance and other fields. The move had been sought by Washington, Germany and others.
THE QUOTE: "Risk sentiment has firmed noticeably on the dearth of new headlines surrounding trade tensions," said Chang Wei Liang at Mizuho Bank in Singapore.
ENERGY: Benchmark U.S. crude fell 13 cents to $73.32 a barrel after surging earlier this week. Brent crude, used to price international oils, rose 88 cents to $78.73 a barrel.
CURRENCIES: The dollar rose to 110.61 yen from 110.50 yen late Thursday. The euro climbed to $1.1656 from $1.1567.
___
Follow Yuri Kageyama on Twitter at https://twitter.com/yurikageyama
Her work can be found at https://www.apnews.com/search/yuri%20kageyama