Global shares mixed as investors watch Facebook, Fed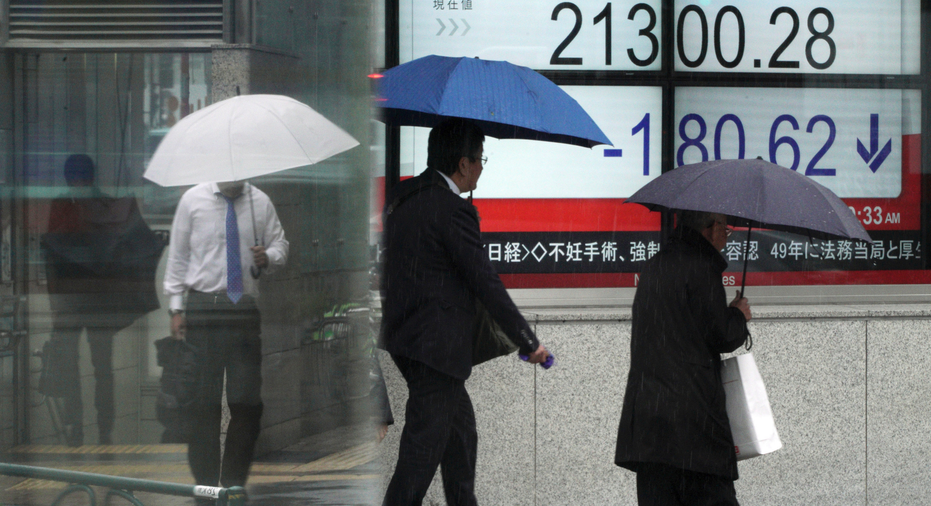 Global shares were mixed Tuesday as indexes stabilized after jitters over Facebook and other technology companies led to losses on Wall Street. Investors are also awaiting the first Federal Reserve meeting under the new chairman, Jerome Powell, and anticipating the first rate increase of the year.
KEEPING SCORE: France's CAC 40 gained 0.2 percent to 5,239, while Germany's DAX added 0.4 percent to 12,262. Britain's FTSE 100 was 0.5 percent higher at 7,074. U.S. shares were set to open little changed, with Dow futures flat and S&P 500 futures up 0.1 percent.
FACEBOOK DROP: Facebook's worst loss in four years set off a rout in technology shares Monday. The social media giant's plunge followed reports that Cambridge Analytica, a data mining firm working for President Donald Trump's campaign, improperly obtained data on 50 million Facebook users without their permission. Shares in Facebook were down 1 percent in premarket trading in New York.
FEDERAL RESERVE: The U.S. Federal Reserve's first meeting under Jerome Powell's leadership ends later this week, likely with an announcement that the Fed will resume modest interest rate hikes. A healthy U.S. job market has added to confidence the economy can withstand further increases.
ASIA'S DAY: Japan's benchmark Nikkei 225 lost 0.5 percent to finish at 21,380.97. Australia's S&P/ASX 200 slipped 0.4 percent to 5,936.40, while South Korea's Kospi edged up 0.4 percent to 2,485.52. Hong Kong's Hang Seng inched up 0.1 percent to 31,549.93, while the Shanghai Composite rose 0.4 percent higher to 3,290.64.
ENERGY: Benchmark U.S. crude rose 91 cents to $62.97 a barrel in electronic trading on the New York Mercantile Exchange. Brent crude, used to price international oils, gained 99 cents to $67.04 per barrel in London.
CURRENCIES: The dollar recovered to 106.54 yen from 105.92 late Monday. The euro rose to $1.2284 from $1.2267.
___
Follow Yuri Kageyama on Twitter at https://twitter.com/yurikageyama
Her work can be found at https://www.apnews.com/search/yuri%20kageyama