Global shares dip as investors await Black Friday updates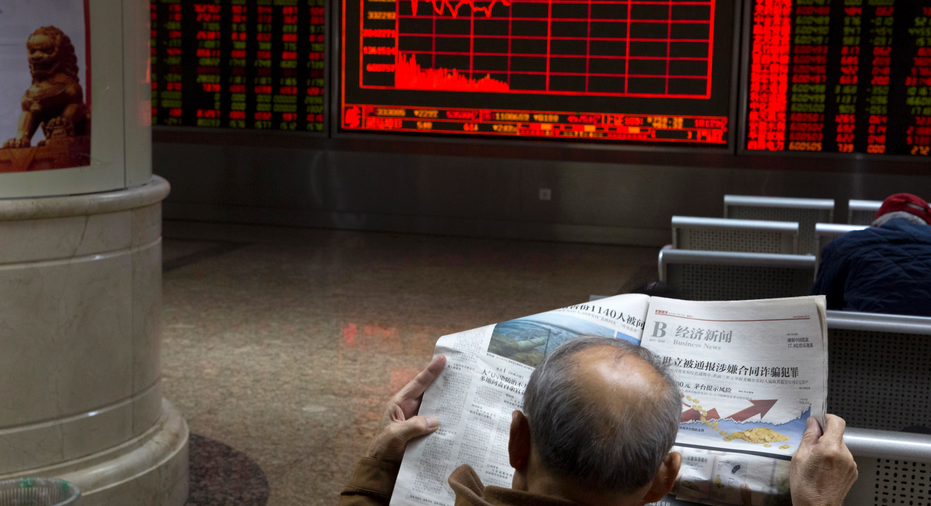 Global stocks fell modestly Monday as investors awaited the full return of Wall Street traders to their desks following the Thanksgiving break. Early indications over the success of Black Friday were set to drive trading at the start of a busy week on the economic data front.
KEEPING SCORE: In Europe, France's CAC 40 was down 0.3 percent at 5,375 while Germany's DAX fell 0.2 percent to 13,038. Britain's FTSE 100 was 0.1 percent lower at 7,402. U.S. stocks were poised for a flat opening with Dow futures and the broader S&P 500 futures unchanged.
WALL STREET: In muted trading on Friday, U.S. stocks set more records following the Thanksgiving Day break, with technology companies leading the way. The focus in the early part of this week is likely to be on Black Friday sales updates. Macy's has already said sales on one of the busiest shopping days of the year were going well.
ANALYST TAKE: "A strong showing for online retailers on Black Friday may have boosted sentiment, with Cyber Monday having the potential to be even better in a sign that the consumer is healthier than other numbers this year have indicated," said Craig Erlam, senior market analyst at OANDA.
U.S. TAXES: The House has passed a 10-year, $1.4 trillion tax cut that blends a sharp reduction in business tax rates with more modest relief for individuals. The Senate expects to vote on its version this week. Republicans can pass the measure without Democratic votes.
WEEK AHEAD: It's a busy week on the data front, with a raft of manufacturing figures due at the end of the week. There's also inflation figures for the eurozone as well as comments from outgoing Federal Reserve chair Janet Yellen to digest.
GERMAN POLITICS/EURO: Europe's single currency rallied after Chancellor Angela Merkel said she is committed to moving ahead with initial talks on trying to forge a coalition government with the center-left Social Democrats, following the failure of negotiations with two smaller parties, adding that stability is her priority. Merkel told reporters after a meeting with her party leaders that her conservative bloc was "prepared to take responsibility" of government again, while acknowledging that compromise would be necessary. The euro was up 0.8 percent at $1.1946.
ASIA'S DAY: The Shanghai Composite Index fell 0.9 percent to 3,322.23 and Tokyo's Nikkei 225 lost 0.2 percent to 22,495.99. Seoul's Kospi plunged 1.4 percent to 2,507.81 and Hong Kong's Hang Seng shed 0.6 percent to 29,691.01. India's Sensex lost 0.2 percent to 33,604.68 and Sydney's S&P-ASX 200 edged up 0.1 percent to 5,988.80. New Zealand gained while benchmarks in Taiwan and Southeast Asia retreated.
ENERGY: Benchmark U.S. crude fell 62 cents to $58.33 per barrel in electronic trading on the New York Mercantile Exchange while Brent crude, used to price international oils, fell 37 cents to $63.10 in London.