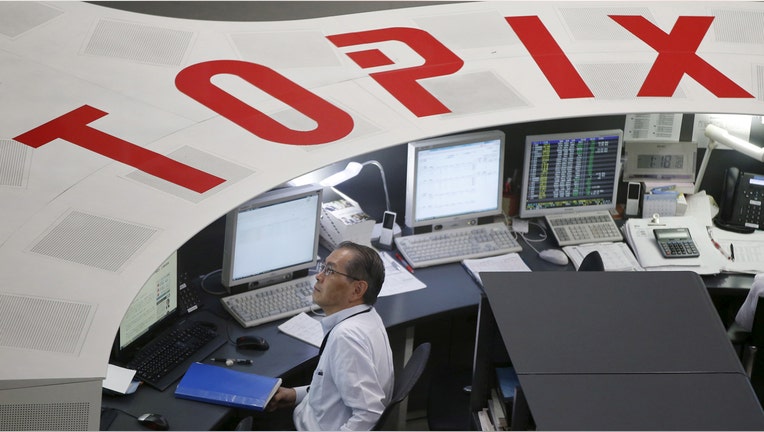 Global stocks extended gains ahead of the monthly jobs report Friday, with major indexes in the U.S., Europe and Asia poised to notch fresh records.
Futures pointed to a 0.2% opening rise for the S&P 500 after solid auto sales and a stabilizing oil price helped lift U.S. stocks to new highs on Thursday. The Stoxx Europe 600 was up 0.7% late morning despite a steep drop in commodity prices, while markets in Asia advanced across the board after the climb on Wall Street.
The U.S. Labor Department releases the May jobs report later Friday, one of the last major pieces of economic data the Federal Reserve will consider before it meets this month.
Recent upbeat readings on jobless claims and private sector payrolls have helped cement expectations for a strong jobs report and supported the stock market. Economists surveyed by The Wall Street Journal estimated nonfarm payrolls increased a seasonally adjusted 184,000 last month with the unemployment rate steady at 4.4%.
"Another solid payrolls rise should seal the June Fed hike, but not cause major jitters," said strategists at Commerzbank.
That is in part because investors already see a 91% chance of a rate rise this month, according to data from CME Group, and many investors believe the Fed will only tighten policy gradually this year even if the labor market remains strong.
"The Fed so far has no reason to accelerate its tightening process, and that's so far so good for the market," said Nuno Teixeira, head of institutional and retail solutions at Natixis Asset Management.
"Even if we have two rate hikes this year, we are still in a pretty benign environment for risk assets," he said, noting most economic indicators are pretty bullish globally and consumer and business sentiment is very good.
Yields on 10-year Treasurys edged down to 2.210% from 2.217% on Thursday while the WSJ Dollar Index was last flat.
In European stocks, London's FTSE 100 index rose 0.3% and Germany's DAX index climbed 1.4%, putting both on track for record closes. Shares of Germany's Linde AG rose 1.7% after the boards of Praxair Inc. and Linde voted to approve a merger that would create the world's largest industrial-gas maker.
In terms of equities, "We like continental Europe," said Kevin Gardiner, global investment strategist at Rothschild Wealth Management. "European profits haven't had the postcrisis rebound the U.S. had," leaving more room for them to catch up as the global economy improves, he said.
Banks and auto companies led gains in Europe Friday, offsetting modest declines in energy and mining companies. Brent crude oil was down more than 3% at $49.10 a barrel after rising U.S. production and President Donald Trump's withdrawal from the Paris Climate Accord overrode a fall in crude inventories there.
Metals prices also moved lower, with gold down 0.4% at $1,265 an ounce and copper futures off 1.6% at $5,613 a ton.
Earlier, Japan's Nikkei Stock Average climbed above 20000 points for the first time in 18 months, leading broad equity gains across the region. The index gained 1.6%, lifted by the dollar's rising strength against the yen, which benefits Japan's exporters.
The Kospi was up 1.2%, logging another record high after South Korea's first-quarter gross domestic product was revised higher, while Australia's S&P ASX 200 climbed for a fourth straight session as banks recovered from an earlier period of selling.
Hong Kong's Hang Seng Index added 0.4%, led by Chinese banks, and the Shanghai Composite Index was up just under 0.1% after a private gauge of manufacturing activity released Thursday showed a contraction in May--the first in nearly a year.
Lucy Craymer, Sarah Mcfarlane and John Wu contributed to this article.
Write to Riva Gold at riva.gold@wsj.com