Global shares advance ahead of central bank meetings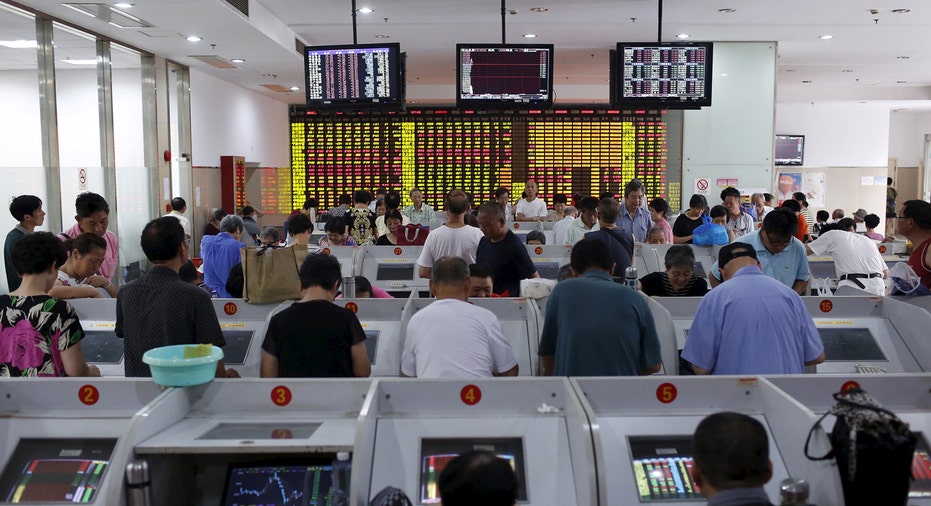 Global stocks rose Tuesday as shares of technology companies showed signs of recovering from a recent rout.
The Stoxx Europe 600 was up 0.6% in morning trading from its lowest close since April, echoing gains in Australian, Chinese and Korean equities. Futures pointed to a 0.2% opening gain for the S&P 500, on track to reverse very modest declines over the last two sessions.
Shares of semiconductor companies led gains in U.S. premarket trading, while Europe's tech sector was up 1.2% on Tuesday after falling 3.5% in the previous session in a global selloff of the sector. Analysts had cited a series of critical research notes of big-name players as a trigger for the global selloff in tech which started in the U.S. on Friday. The Nasdaq Composite Index posted its worst two-day decline since September on Monday, after closing at a record high on Thursday.
"Valuations had definitely gotten stretched... but every decline of even a couple percent has been met by buying [this year], and it's hard to say this time it'll be different," said Tom Manning, chief executive at F.L. Putnam Investment Management.
Investors largely remained in the stock market during the tech selloff, rotating investments into areas that had been less popular this year such as energy companies. Brent crude oil was last up 0.7% at $48.64 a barrel after rising for two sessions, supporting the sector.
The dollar and bond yields steadied meanwhile as the Federal Reserve was set to start its two-day policy meeting. The WSJ Dollar Index, which tracks the dollar against a basket of 16 currencies, was down 0.1%, while 10-year Treasury yields were little changed at 2.217%.
With an interest rate rise on Wednesday almost fully priced in by market participants, investors will be closely watching any commentary on the U.S. central bank's plans for future rate increases and how it might wind down its balance sheet.
The Bank of England and Bank of Japan also meet this week. The British pound was up 0.4% at $1.2710 from its lowest settlement since April after U.K. inflation was higher than expected, although few anticipated the data would prompt the Bank of England to act, given political and economic uncertainty.
Yields on 10-year French government bonds rose to 0.614% from 0.595% Monday, undoing some of Monday's moves after French President Emmanuel Macron's La République en Marche party won the first round of parliamentary elections Sunday. Yields move inversely to prices.
Earlier, shares in Asia mostly advanced, moving past a soft patch influenced by a Friday selloff in U.S. technology giants that weighed on global markets Monday.
The tech-heavy Shenzhen Composite jumped around 1% and Korea's Kospi added 0.7%. Hong Kong's Hang Seng Index was up 0.6%, also supported by a rise in energy companies.
Australia's S&P/ASX 200 was up 1.7% as markets there reopened from a holiday, helped by nearly 2% gains for its beaten-down banking sector. Financials fell 10% in May after worries about recent results and the prospect of a new government tax. Australia's stock market doesn't have significant exposure to technology companies, and is heavily weighted toward financials and commodities.
Japan's Nikkei Stock Average was off less than 0.1% following a recent appreciation of the Japanese currency. A stronger yen is often a point of pressure for Japan stocks.
Write to Riva Gold at riva.gold@wsj.com and Kenan Machado at kenan.machado@wsj.com