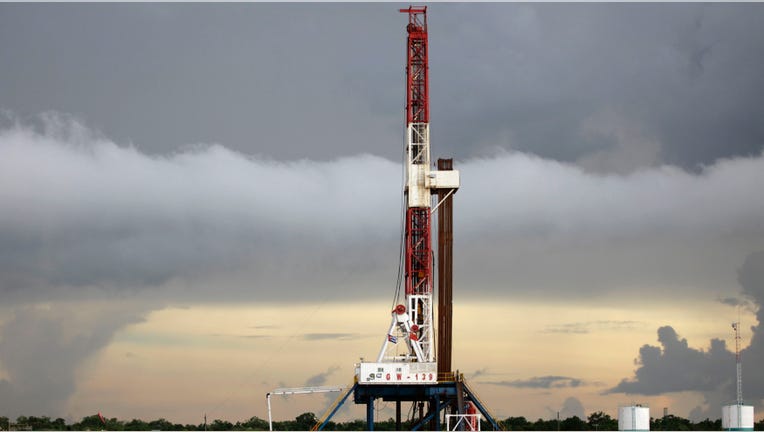 Crude futures rose for a second straight session on Thursday on the strength of equity markets as a respite in bad news out of China and the potential for more European monetary easing added to risk taking in oil.
Trading remained volatile, however, with oil prices off the morning's highs by noon, likely factoring in the prevailing weak fundamentals for crude after Wednesday's data showing a big build in weekly U.S. inventories.
The front-month contract in Brent <LCOc1>, the global benchmark for oil futures, was up 80 cents, or 1.6 percent, at $51.30 a barrel by 12:16 p.m. EDT. It had risen more than $2 earlier in the day.
U.S. crude's front-month <CLc1> showed a gain of $1.10 at $47.35, versus a session high above $48.
"You can call it a risk on day," said Tariq Zahir, a trader in crude oil spreads at Tyche Capital Advisors in Laurel Hollow, New York. "It's reminiscent of yesterday's action when crude moved up with equity markets even when fundamentals were weak."
Stocks on Wall Street rallied on expectations that a positive U.S jobs report for August, due on Friday, would feed into the Federal Reserve's decision on the timing of a rate hike. [.N]
Adding to the support for oil was the European Central Bank's pledge to keep monetary policy loose and to act promptly when needed, due to weak inflation and growth forecasts.
In China, markets closed for public holidays for the rest of the week, helping oil prices stabilize from weeks of huge swings due to the equities collapse there.
Over the past two weeks, U.S. crude has see-sawed, climbing almost 28 percent over three trading sessions into Monday - its biggest such gain since August 1990. It had plunged to a 6-1/2-year low of $37.75 early last week.
Brent has been similarly erratic, gaining 28 percent over the last week in August to a one-month high above $54 before dipping back under $48 on Wednesday.
Data from the U.S. Energy Information Administration on Wednesday showed U.S. crude stocks rose by 4.7 million barrels in the week to Aug. 28 to 455.4 million, the biggest one-week rise since April.
Harry Tchilinguirian, head of global commodity strategy at BNP Paribas, said Friday's weekly data on the U.S. oil rig count[RIG/U] would be pivotal to direction.
The rig count has risen for six consecutive weeks so far. Any drop will alleviate oil's weak outlook.