Global Markets Mostly Higher After China Rout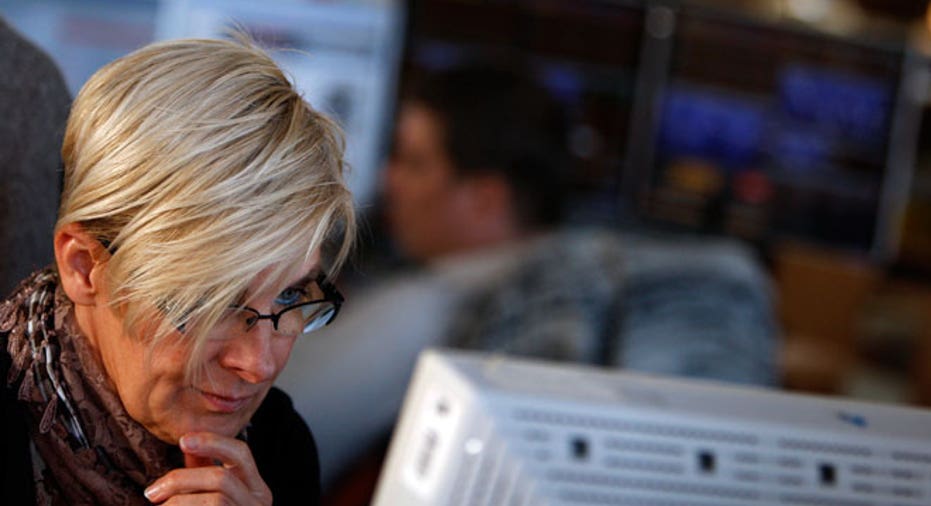 Most stock markets around the world gained Tuesday, as the recent global market rout showed signs of easing.
European stocks climbed sharply, while U.S. stock futures surged, shrugging off another sharp drop in Chinese stocks. Treasurys slipped, as the fierce demand for haven assets faded.
The moves came after stocks around the world tumbled on Monday as concerns about a slowdown in China's economic growth rattled investors.
There was no letup in the selling in Chinese markets Tuesday. Shares in Shanghai closed 7.6% lower as the index fell below 3000 for the first time since December, following the worst one-day loss in more than eight years on Monday. Japan's Nikkei closed 4.0% lower after staging a short-lived recovery.
But elsewhere, markets steadied.
The Stoxx Europe 600 index was 2.8% higher midmorning, following a 5.3% slump on Monday. Germany's DAX rose 2.6%, France's CAC 40 climbed 2.9%, and the U.K.'s FTSE 100 was 2.3% higher.
U.S. stock futures indicated opening gains of around 3% for the Dow Jones Industrial Average and S&P 500. Still, the scale of the gains was small compared with Monday's wild swings in the market. Changes in futures aren't necessarily reflected in market moves after the opening bell.
The Dow plunged more than 1000 points at Monday's open, before closing 3.6% lower.
"I suspect things will calm down in the short term," said Guy Foster, head of research at wealth manager Brewin Dolphin.
The indiscriminate nature of Monday's selloff displayed an "air of irrationality," he added.
Oil prices also steadied, with Brent crude 2.2% higher at $43.63 a barrel.
In currency markets, the dollar rebounded slightly from its big losses on Monday. The euro was down 0.4% against the buck at $1.1547. The dollar strengthened 0.6% against the yen to Yen119.387.
In bond markets, U.S. 10-year Treasury yields climbed 0.05 percentage point to 2.05%, having dipped below 2% on Monday for the first time since April. Yields rise as prices fall.
Investors are left grappling with the question of whether the selloff is over.
Worries about China have stirred concerns that the world economy faces the prospect of a rise in U.S. interest rates in a relatively fragile state, according to Scott Jamieson, head of multiasset investing at Kames Capital, which manages GBP52 billion of assets.
The Federal Reserve is still expected to lift rates from record lows in the coming months.
"The world economy isn't robust enough to deal with that uncertainty. I don't think we are out of the woods yet," said Mr. Jamieson.