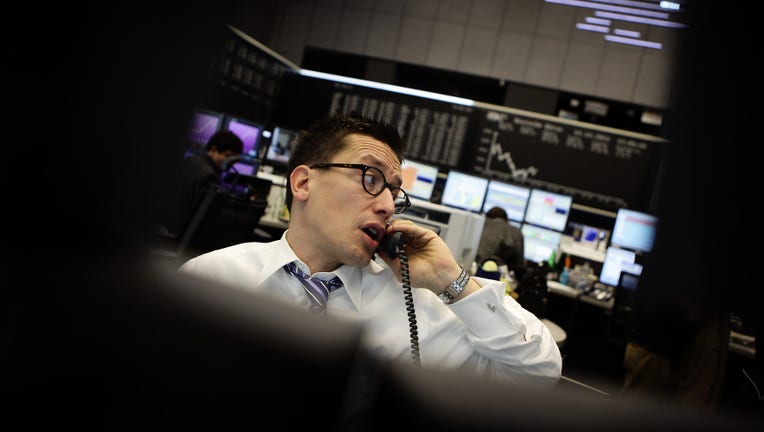 Caution before potentially game-changing central bank policy decisions and data undermined stock and oil prices on Wednesday, overshadowing figures that offered hope Europe's economy might pick up soon.
A U.S. Federal Reserve statement on Wednesday will be scoured for clues on when it will curb its bond-buying stimulus programme that has supported global markets.
On Thursday, attention will switch to European Central Bank and Bank of England policy meetings and data on global manufacturing activity, followed by the always keenly awaited U.S. employment report on Friday.
Signs the developed world's central banks will keep monetary policy loose for a long time to support a tentative economic recovery have put many equity and commodities markets on course for their best month of the year in July.
But strategists say the gains, which could see the MSCI World Equity index post its best monthly rise since February 2012, have increased the risk that investors could find reasons over the next few days to cash out.
"At the least what we expect is a lot more volatility and we think the volatility comes with a bit more downside risk than upside potential," said Wouter Sturkenboom, investment strategist at Russell Investments.
Any hints of imminent "tapering" of Fed bond buying could hit stocks and gold but push the dollar higher, but few expect a clear-cut signal.
Before the Fed decision the focus will be on U.S. second quarter growth figures at 1230 GMT and a private sector employment report, that could give hints on the strength of the economic recovery.
In Europe, modest stock market gains were underpinned by data showing the number of people out of a job in the euro zone fell for the first time in more than two years in June
Europe's broad FTSEurofirst 300 index, set to make July its best month in over a year, rose 0.1 percent on Wednesday.
Caution before the Fed statement left the dollar trading flat against a basket of major currencies, though not far from a five-week low of hit on Monday.
The dollar has lost ground in recent weeks as the Fed sought to reassure markets that interest rates would stay low.
"If there's any suggestion the Fed is going to taper the current bond buying programme as soon as September, then that's U.S. dollar positive," said Ben Le Brun, an analyst at OptionsXpress.
CHINA FEARS
Earlier in Asian trading, MSCI's Asia-Pacific ex-Japan share index slipped 0.6 percent taking its losses so far this year to 5 percent as the region's markets suffer from fears that China's giant economy is slowing rapidly.
A reading on manufacturing activity in the world's second-largest economy due on Thursday is expected to add to those fears by showing a contraction in July for the first time in 10 months, according to a Reuters poll.
A recent run of weak Chinese data, which prompted a pledge from Beijing on Wednesday to keep growth stable in the second half of 2013, has also undermined commodities though many of these are set for a strong July thanks to the weaker dollar.
Brent crude prices eased 0.6 percent to around $106.20 a barrel, extending a 0.6 percent decline on Tuesday, but remain up 4.5 percent this month and on course for their best monthly gain since August last year.
Gold gained 0.5 percent at $1,332.86 an ounce. It is up 8.2 percent so far this month, on track to snap a three-month losing run and mark its biggest monthly rise since January 2012, though it is down 20 percent since the beginning of 2013.