Global markets higher as US, China put trade war on hold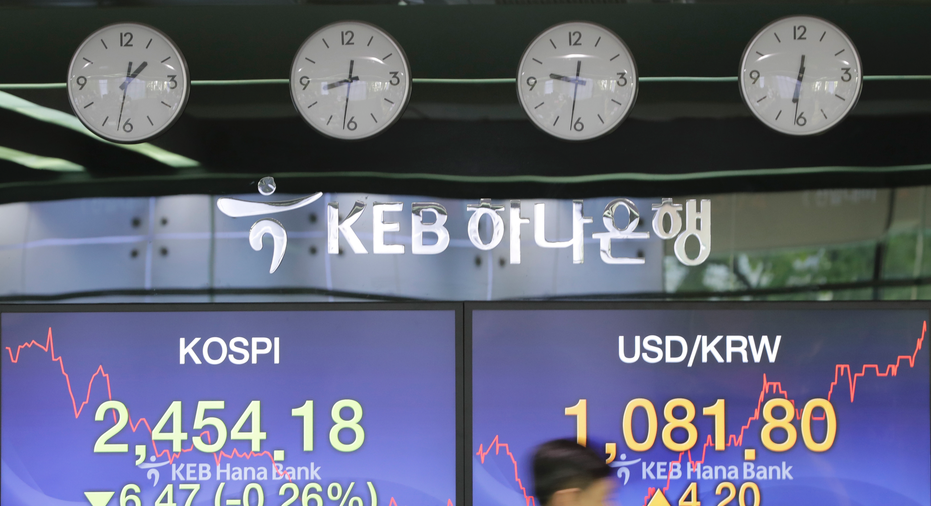 Global stock markets were higher on Monday as investors cheered the outcome of negotiations between the United States and China that put a trade war on hold, clearing uncertainty.
KEEPING SCORE: European markets opened higher. Britain's FTSE 100 jumped 0.8 percent in early trading to 7,844.31 and France's CAC 40 rose 0.7 percent to 5,651.95. The German market was closed for a holiday. Futures augured gains on Wall Street. S&P futures rose 0.6 percent while Dow futures advanced 0.9 percent.
ASIA'S DAY: Asian markets closed mostly higher. Japan's Nikkei 225 rose 0.3 percent to 23,002.37. Hong Kong's Hang Seng gained 0.6 percent to 31,234.35, while the Shanghai Composite Index advanced 0.6 percent to 3,213.84. South Korea's Kospi added 0.2 percent to 2,465.57. Australia's S&P/ASX 200 inched down 0.1 percent to 6,084.50. Stocks in Southeast Asia were mixed.
TRADE TALKS: The U.S. and China concluded two days of trade negotiations with an agreement not to impose tariffs on each other, pulling back from the brink of a trade war. Treasury Secretary Steven Mnuchin said the two countries have made "meaningful progress" and that the U.S. has agreed to put on hold proposed tariffs on up to $150 billion in Chinese products. China said it will "significantly increase" its purchases of American goods and services.
ANALYST'S TAKE: "This is likely to send Asian markets higher as risk sentiment was somewhat subdued on Friday when markets stayed cautious amid China and the U.S. trade talks," Mizuho Bank said in a daily commentary.
OIL: Benchmark U.S. crude oil rose 26 cents to $71.54 per barrel in electronic trading on the New York Mercantile Exchange. In the previous session, the contract finished at $71.28 a barrel, down 21 cents. Brent crude, used to price international oil, gained 23 cents to $78.74 per barrel in London. It finished at $78.51 per barrel in the previous session, down 79 cents.
CURRENCIES: The dollar rose to 111.29 yen from 110.78 yen while the euro weakened to $1.174 from $1.177.