Global markets fall on worries about central bank tightening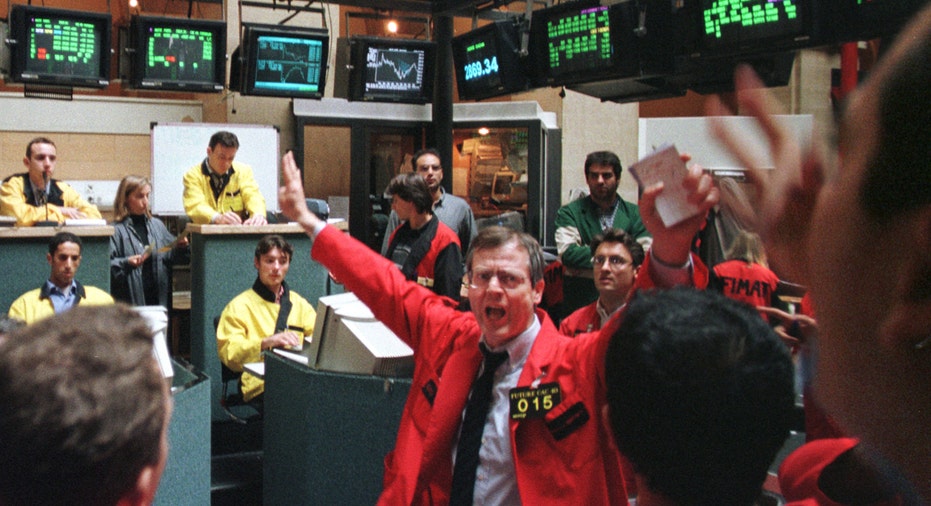 Global stock markets were lower and government bond yields rose Friday as investors weighed the prospect of tighter policies by central banks around the world.
The Stoxx Europe 600 edged down 0.3% in early trading, dragged down by energy and real estate shares. That followed losses in bourses across Asia. In U.S. markets, futures pointed to a broadly flat opening for the S&P 500.
Hawkish signals from policy makers in Europe and the U.S. have roiled markets in recent days as investors gauge how fast central banks will be moving away from their ultra-accommodative monetary policies put in place after the financial crisis. Minutes from the European Central Bank's last meeting released Thursday showed officials are considering dropping a pledge to accelerate bond purchases.
"People are taking note of what signals central banks are sending," said Lefteris Farmakis, macro strategist at UBS. "If central banks rush the tightening, markets will suffer a lot."
In the U.S., traders on Friday will be looking to the U.S. June employment report, a key data point for the Federal Reserve. Recently, Fed officials have suggested there is a good chance they will announce a decision in the next few months to start shrinking the bank's large portfolio of bonds and other assets.
Economists surveyed by The Wall Street Journal expect firms added 174,000 jobs and an unemployment rate of 4.3%, on par with May's level which was the lowest in 16 years. If the unemployment rate holds or even falls, that would suggest the labor market is tightening and reinforce the Fed's plans to raise short-term rates a third time this year.
"The tightness of the U.S. labor market is a well-established fact, having hardly been in question recently," analysts at UniCredit Bank wrote in a note to clients.
The yield on 10-year Treasurys rose to 2.380% from 2.334% on Thursday, while German 10-year bund yields were higher at 0.564%. Yields move inversely to prices.
In Japan, the 10-year yield rose to a five-month high of 0.105% early Friday, prompting Bank of Japan to announce a fixed-rate bond-buying operation, which sent yields back down to around 0.086%.
The WSJ Dollar Index, which tracks the dollar against a basket of 16 currencies, was up 0.1% in early trading Friday.
In Asian stock markets, Japan's Nikkei Stock Average fell 0.3%, the lowest weekly finish since late May, while Hong Kong's Hang Seng Index was down 0.4%.
In commodities, Brent oil prices were down 1.1% at $47.56 a barrel, extending overnight declines after data on Thursday showed that U.S. oil production last week rebounded strongly. Gold was down 0.2%.
Biman Mukherji contributed to this article.
Write to Georgi Kantchev at georgi.kantchev@wsj.com and Lucy Craymer at Lucy.Craymer@wsj.com