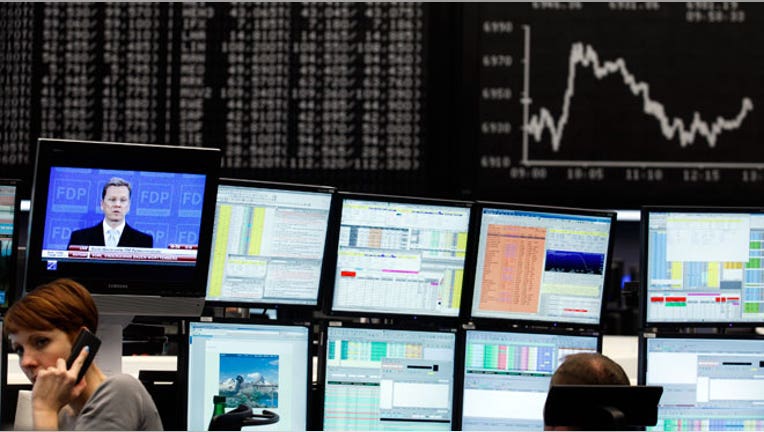 Asian share markets got off to a cautious start on Thursday, with Japanese stocks pulling further away from six-week lows as a Russian troop build-up on the border with Ukraine sapped risk-appetite and pushed global bond prices higher.
Global equity markets came under pressure as tit-for-tat economic sanctions between the West and Moscow escalated, and as Russia massed around 20,000 combat-ready troops on Ukraine's border.
The depressed mood lifted the safe-haven yen to around 102.12 yen from 102.55 yen at the start of week and pushed down bond yields in the United States and Europe to new lows.
Japan's Nikkei average fell 0.3 percent, retreating further from a six-week closing low hit the previous day. MSCI's broadest index of Asia-Pacific shares outside Japan was flat.
"I think the chances of Russia invading Ukraine are low. But you can't be entirely sure when a large number of troops are in confrontation. Investors will be inclined to avoid risks and take profits," said Hidenori Suezawa, analyst at SMBC Nikko Securities.
Russia said on Wednesday it will ban all imports of food from the United States and all fruit and vegetables from Europe, in a sweeping response to Western sanctions imposed over its support for rebels in Ukraine.
U.S. shares hit two-month lows on Wednesday before ending almost flat while shares in Europe, seen as more vulnerable due to Europe's closer economic ties with Russia, fell to near-four-month lows.
There are signs the crisis in Ukraine was affecting Germany, Europe's biggest economy.
Data showed on Wednesday German industrial orders slid 3.2 percent in June, the steepest fall since September 2011 and confounded expectations for a 1.0 percent rise. The economy ministry said political tensions had probably led to more consumer caution.
In further evidence that Europe's economic recovery is weak, Italy's economy unexpectedly slid back into recession in the second quarter as gross domestic product shrank 0.2 percent from the first three months of the year.
While the European Central Bank is expected to keep its policy on hold at its meeting later in the day, Wednesday's data and persistently low inflation in the euro zone should keep alive market expectations for the bank to eventually turn to quantitative easing.
Against this backdrop, the euro slid to a nine-month low of $1.3333 against the dollar on Wednesday. The single currency last stood at $1.3380.
With investors seeing the safety of debt, the 10-year U.S. debt yield hit a two-month low of 2.433 percent and last stood at 2.469 percent.
In Europe, German 10-year bund yield slid to a record low of 1.097 percent while the 10-year UK gilts yield hit a one-year low of 2.503 percent
Elsewhere, U.S. crude futures slipped to a six-month low of $96.69 per barrel, having fallen more than $10 a barrel over the past six weeks, as excess global supply built up a glut in the Atlantic Basin and Asian markets.
Copper hit five-week low of $6,951.75 a tonne due to a stronger dollar and soft Chinese services sector data on Tuesday. (Editing by Shri Navaratnam)