Girl injured by dog during boarding for Southwest flight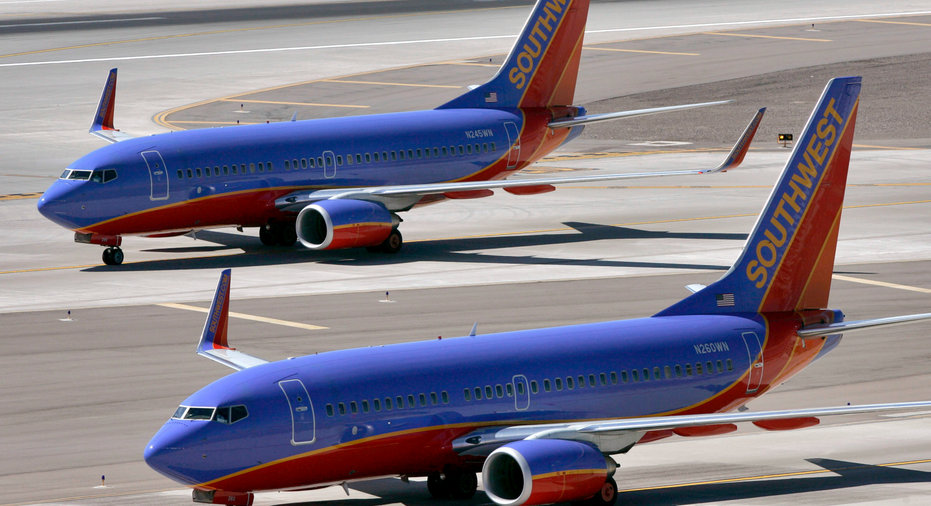 Southwest Airlines said Thursday that a dog injured a child as passengers boarded a flight in Phoenix, an event likely to fuel the debate over the growing number of emotional-support animals on planes.
A passenger on Wednesday's Phoenix-to-Portland, Oregon, flight tweeted that a dog bit a girl as she approached it, and that she screamed and cried. The man, Todd Rice, did not immediately respond to a Twitter message seeking further comment.
Southwest said the dog's teeth "scraped a child's forehead" and paramedics checked the girl, who appeared to be 6 or 7 years old.
Southwest spokeswoman Melissa Ford said the dog was in the plane's first row of seats with its owner, who said he warned the girl not to approach his dog.
Police interviewed the girl's family and the dog's owner. The family decided to remain on the plane, while the dog and its owner left and took a later flight, Ford said.
The incident happened as airlines consider new restrictions on passengers flying with emotional-support animals.
Unlike service animals such as guide dogs, support animals need no training. However, passengers can be asked to show a medical professional's note explaining why they need the animal to travel.
Southwest started reviewing its policy even before Wednesday's event, Ford said. Starting next week, Delta Air Lines and United Airlines will require more paperwork and assurances from owners of support animals.
Both Delta and United said they have seen a sharp rise in the number of support animals in the last year or so. Last June, a 70-pound (32-kilogram) dog flying on Delta as a support animal bit a passenger in the face severely enough that the man required hospital care.
Delta had planned to require owners of both service and support animals to submit health forms filled out by a veterinarian at least 48 hours before a flight. On Thursday, however, Delta softened the provision for service dogs after running into opposition from advocacy groups for the disabled.
People who use service dogs said Delta's original 48-hour requirement would have made it impossible for them to take last-minute, emergency flights.
Delta said it won't require customers to submit veterinarians' forms in advance for trained service animals but might "in some cases" ask those customers to show their animal's vaccination records.
None of the new rules for support animals would apply to pets small enough to fit in carriers that go under airplane seats. Airlines charge up to $125 each way to carry a small pet in the cabin. There is no charge for service and support animals.
___
David Koenig can be reached at http://twitter.com/airlinewriter