Gilead to buy Kite Pharma for roughly $11B in cash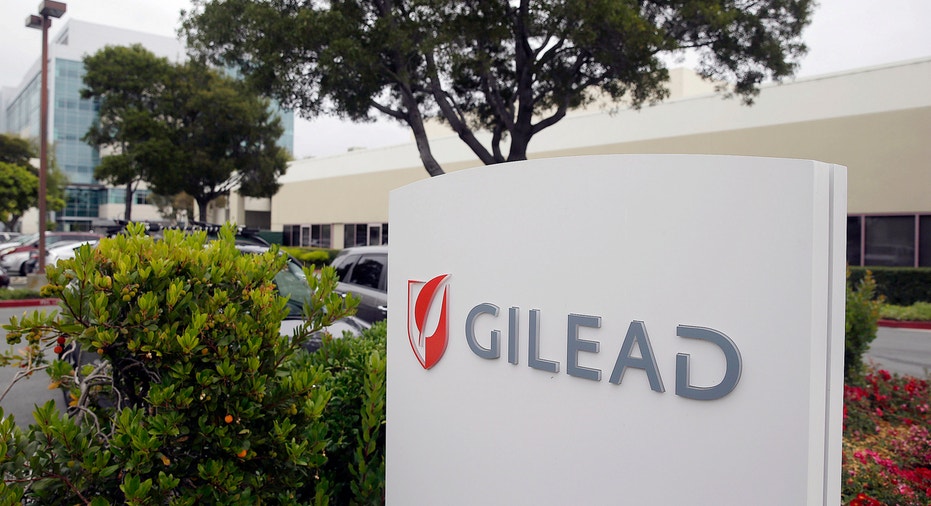 Gilead Sciences has agreed to pay about $11 billion for Kite Pharma and its promising new technology for harnessing the body's immune system to fight cancer, according to people familiar with the matter.
Gilead will pay $180 a share, the people said, representing a 29% premium over Kite's closing price Friday. The all-cash deal, to be announced Monday, would give Gilead a foothold in a new type of personalized treatment that doctors say could save patients with the most dire cases of cancer and analysts estimate would ring up billions of dollars in sales.
Gilead, of Foster City, Calif., had been looking for an acquisition to diversify its portfolio beyond its leading position in infectious-disease treatments and provide a new revenue stream as sales of the company's hepatitis C drugs decline.
The deal for Kite would be one of Gilead's biggest, rivaling the company's $11 billion purchase of liver-disease drugmaker Pharmasset in 2012. Through that acquisition, Gilead gained hepatitis C therapies that are among the world's top-selling drugs.
Now Gilead is betting that Kite can provide a similar payoff. Kite, of Santa Monica, Calif., is a leader among several companies that aim to use genetic engineering to weaponize a patient's own immune T cells and then deploy them to attack lymphoma and other blood cancers.
Kite's main drug, known as axi-cel, is up for approval in the U.S. and Europe. Analysts predict it would have world-wide sales of $1.7 billion in 2022, according to EvaluatePharma, which ranks the drug among the industry's top 10 compounds in terms of sales potential. Such expectations have already pushed the company's shares sharply higher this year.
Axi-cel is likely to face swift, steep competition. Novartis, one of the leading cancer-drug makers, beat Kite to be the first company to ask the Food and Drug Administration to approve a bioengineered T-cell drug. Several other companies are developing the drugs too.
Gilead made its name selling treatments for HIV/AIDS. The biotech company surged in value after launching the hepatitis C treatments developed at Pharmasset. The drugs, Sovaldi and Harvoni, helped Gilead double its sales in 2014. It now has a market value of roughly $100 billion.
Last year Gilead had $30 billion in sales, including $9.1 billion from Harvoni and $4 billion from Sovaldi.
Yet the anti-viral drugs' commercial success has also proved to be an albatross. Gilead faced public criticism and a Senate investigation for listing Sovaldi at $1,000 a day, even though the therapy cured most patients at a cost of less than a liver transplant.
The hepatitis C drugs' sales were squeezed in recent years when Merck & Co. launched a rival treatment, forcing Gilead to offer steep discounts to health plans. And partly because of the drugs' success curing the disease, fewer patients needed treatment.
The company's second-quarter hepatitis C drug sales fell to $2.9 billion world-wide, down from $4 billion during the period a year earlier.
Gilead has faced pressure from investors and analysts to find new revenue sources. Management responded by touting its next generation of HIV/AIDS treatments as well as drugs in development to treat a liver disease known as NASH, for nonalcoholic steatohepatitis.
But Wall Street said Gilead needed to do another deal. Gilead fanned speculation by hiring Alessandro Riva from Novartis to run its hematology and oncology division, as well as its former adviser, investment banker Andrew Dickinson, from Lazard.
After years of surging volume, pharmaceutical deal making has been slow this year, with very few megamergers aside from Johnson & Johnson's r oughly $30 billion deal to buy Actelion Drug companies have been digesting earlier acquisitions and have also been hampered by uncertainty surrounding tax reform because many of them have large amounts of cash overseas.
The deal is expected to close in the fourth quarter, around the same time as the deadline for U.S. approval of Kite's main drug, according to the people familiar with the matter.
--Dana Mattioli contributed to this article.
Write to Jonathan D. Rockoff at Jonathan.Rockoff@wsj.com