Gilead Sciences Stock Downgraded: 3 Things You Need to Know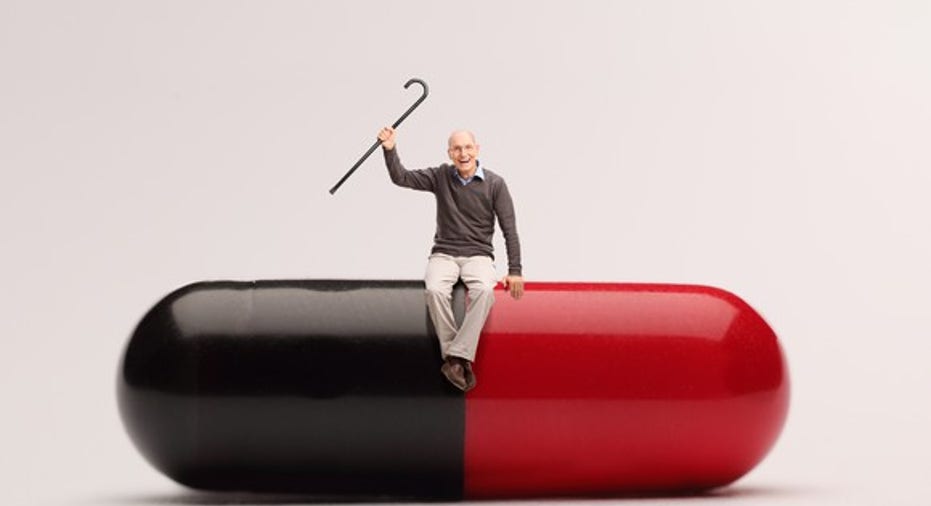 Was it only two weeks ago that analysts at Berenberg Bank were telling us Gilead Sciences (NASDAQ: GILD) stock was undervalued, and primed to deliver investors a 42% profit? Ah, the good old days.
Well, I hope you enjoyed them while they lasted, because today, we have a new view for you on Gilead Sciences stock -- and this one's not nearly as optimistic. Yesterday, analysts at Leerink Partners announced that they are taking the opposite view on Gilead, and downgrading the shares from outperform to market perform.
The news isn't all bad, of course. Leerink still thinksthat at $79 and change, Gilead stock costs less than it's worth. But whereas Leerink previously priced Gilead shares at $112 in value (42% upside -- just like Berenberg had predicted), the analyst's new price target of $94 per share suggests that Gilead stock is only about half as valued as we used to think.
Here are three things you need to know.
Gilead Sciences investors may be sitting on a smaller profit than they thought. Image source: Getty Images.
1. HCV is looking B-A-D
Two weeks ago, Berenberg told us that it was placing a lot of faith in Gilead's marquee hepatitis C virus (HCV) business, using a series of groundbreaking medicines to not just treat the symptoms of the disease -- but actually cure it. In the face of entrenched competition from the likes of Merck (NYSE: MRK) and AbbVie (NYSE: ABBV) Gilead built this business from the ground up into a $19 billion annual franchise over just a few years. Problem was, though, once you've cured a patient entirely, that patient no longer needs to buy your medicine, and this poses a problem with growing sales.
2. How bad will it get?
In Berenberg's view, declining sales of drugs such as Sovaldi and Harvoni are likely to fall by nearly half over the next three to four years, bringing in as little as $10 billion by 2019. Leerink's view, however, is bleaker.
As explained in a write-up on StreetInsider.com this morning, Leerink believes that "HCV revenues will decline faster, and farther, than we had previously estimated, and than consensus currently forecasts." How fast, and how far? The analyst predicts: "HCV revenue forecast is reduced by 17% in 2017, and then by 20-25% in later periods. This amounts to a $2-2.5bn cut in our expected sales for each year after 2017."
Extrapolating, this implies that $19 billion becomes $16 billion as early as next year. It could then fall to $11 billion by 2019, $6 billion by 2021, and -- well, you get the picture. Additionally, Leerink warns that "this lower forecast will inevitably be associated with margin erosion." So not only will revenue shrink, but the profitability of that revenue, as well.
3. Hold up a sec. Did you say "$11 billion by 2019"?
Indeed, I did. And that might actually be the good news here. If Leerink is saying that HCV revenue will decline to $11 billion by 2019, well, Berenberg already told us it thought revenue could fall to just $10 billion by that year -- but Berenberg still thought the stock was a buy on that prediction.
Moreover, Leerink's dire warning this morning assumes the stock will be collecting "$26 billion in total revenue" (that's HCV revenue, plus sales of Gilead's other drugs) by 2020. That's 20% below today's levels ($32.4 billion in trailing revenue from all sources, according to S&P Global Market Intelligence). It represents shrinking sales in a market where Merck and AbbVie are still growing. (Analysts posit long-term earnings growth rates of 6% for Merck, 16% for AbbVie.) But it's still more than the $24.9 billion in sales that Gilead booked in 2014, a year in which the stock traded broadly between the upper $60 range and well into the $110s.
The most important thing: value...or growth?
That actually doesn't sound so bad. Additionally, Leerink posits a 64% operating profit margin in 2020, which is roughly equal to what the stock makes today, and what it made in 2014 as well.
The risk Gilead stock owners face, of course, is that investors who happily paid well over $100 for Gilead stock when it was growing like a weed two years ago, may be less enthused at the prospect of paying for Gilead stock when its primary moneymaker is declining in sales. In fact, we may already be seeing this dynamic at play, with investors valuing Gilead at just 3.2 times trailing sales, versus 4.3 times sales for AbbVie, and 4.4 times for Merck.
This, then, is basically the decision investors must make today: Assuming the analysts are right, Gilead's HCV sales are in a long-term downturn, and the company has no chance of replacing those sales with new drugs, is it worth paying less than seven times earnings and free cash flow for the stock today, knowing that those earnings and free cash flow will both be less, a few years from now?
Berenberg says yes. Leerink says no. Check out each analyst's record on Motley Fool CAPStoday, and decide for yourself which one you think is right.
A secret billion-dollar stock opportunity The world's biggest tech company forgot to show you something, but a few Wall Street analysts and the Fool didn't miss a beat: There's a small company that's powering their brand-new gadgets and the coming revolution in technology. And we think its stock price has nearly unlimited room to run for early in-the-know investors! To be one of them, just click here.
Fool contributorRich Smithdoes not own shares of, nor is he short, any company named above. You can find him onMotley Fool CAPS, publicly pontificating under the handleTMFDitty, where he currently ranks No. 284 out of more than 75,000 rated members.
The Motley Fool owns shares of and recommends Gilead Sciences. The Motley Fool has the following options: short October 2016 $85 calls on Gilead Sciences. Try any of our Foolish newsletter services free for 30 days. We Fools may not all hold the same opinions, but we all believe that considering a diverse range of insights makes us better investors. The Motley Fool has a disclosure policy.