Gilead Sciences Is Cannibalizing Its Own Sales, and Management Loves It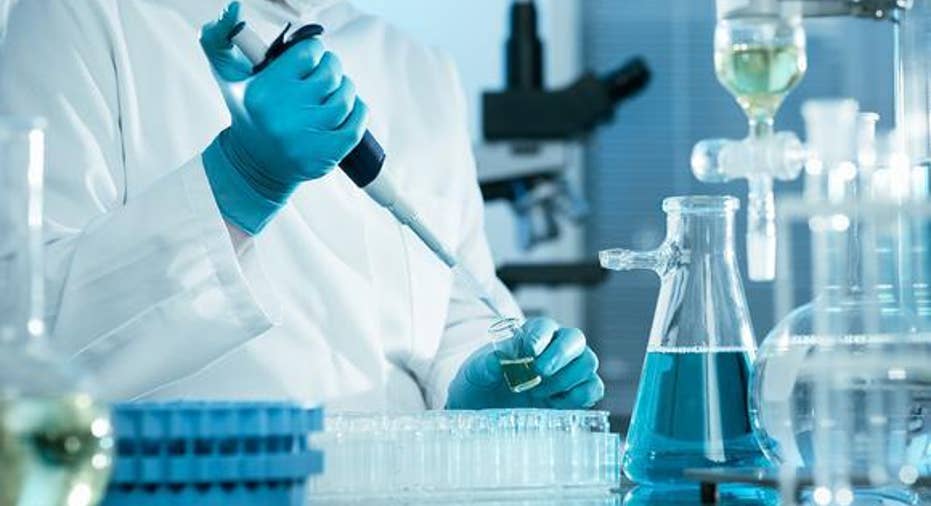 Source: Pixabay.
When a company announces that 91% of a drug's sales are coming from folks switching over from another of the company's drugs, that's usually not considered great news.
But Gilead Sciences' new HIV drug, Genvoya, isn't a typical drug. And given Gilead's dominant HIV position, strong switch volume is actually great news -- even if it doesn't immediately translate to huge growth.
It's all downhill from here ...Gilead is the dominant HIV player, with 74% share of the U.S. treatment-naive HIV market and the No. 1, No. 2, and No. 3 most-prescribed U.S. HIV regimens. That market share has gradually declined over the past few years, as new therapies (GlaxoSmithKline-and-Pfizer-backed ViiV Healthcare's Tivicay and Triumeq, approved in 2013 and 2014, respectively, come particularly to mind) have increased competition.
But another threat comes from within. Viread, the backbone of Gilead's major single-tablet regimens, is associated with bone loss in long-term use. Over time, many patients are forced to switch from Viread-based regimens to others to halt the damage. And Viread's patent expires in 2018, with a generic allowed on the market in December 2017, threatening the underpinnings of Gilead's HIV portfolio, which brought in $2.9 billion last quarter.
Enter GenvoyaGenvoya is the first of the new TAF-based HIV regimens. And in a number of trials, TAF cocktails have been shown to be non-inferior to Viread-based regimens -- and also avoid the bone loss issues. Plus, since they're new, patent expiry becomes less of an issue: The first TAF regimen patent expiry in the U.S. isn't until 2022.TAF is in many ways a defensive play designed to help Gilead lock up its current market share and keep HIV patients in the Gilead ecosystem for life. As Gilead Executive VP Paul Carter explained on the earnings call (quote from S&P Global Market Intelligence), "We are seeing an improvement in our ability to retain switch patients, meaning fewer patients who switch from Gilead TDF-containing regimens move to non-Gilead products. Of all the patients who switched to Genvoya, 91% came from a Gilead regimen, and 9% came from a non-Gilead product."
With 82% of Genvoya's prescription volume coming from switchers, early indications are good -- and with plenty of time to spare before the Viread-based regimens begin going off patent.
I mentioned competitors earlier. And you can bet that GlaxoSmithKline, Pfizer, and ViiV Healthcare are watching the performance of TAF-based regimens very carefully -- particularly given that Gilead has initiated a phase 3 trial to compare another of its TAF combos (GS-9883+F/TAF, specifically) against Triumeq, with the goal being to prove that the Gilead drug is better.
Growth can come from elsewhereTAF-based regimens such as Genvoya look like they'll help arrest Gilead's slow market share slide. But the company also has growth opportunities in HIV. Perhaps most important is the drive to get Truvada used for pre-exposure prophylaxis (PrEP) in HIV. Truvada can provide a better than 90% reduction in the risk of HIV infection. And because of public health campaigns built around getting more high-risk patients to take the drug preventatively, PrEP represented 20% of the demand for Truvada in the first quarter and helped grow scripts by 17% year over year. PrEP is an opportunity to build a large, stable, previously untreated patient base -- and one that will drive consistent demand for Truvada year in and year out.
After reporting good clinical trial data, Gilead is also submitting TAF for approval in fighting hepatitis B (or HBV) infections, which highlights the drug's potential to drive growth outside HIV. The FDA has set the drug's PDUFA date as Nov. 11, so we'll know more by then. While it's impossible to know how much Gilead would make off TAF in HBV, the fact that 240 million people worldwide are chronically infected with HBV (including around 2 million in the United States) indicates a large potential addressable market.
Maintaining is good, for nowAfter incredible growth in 2014 and 2015, Gilead looks likely to spend a lot of 2016 consolidating its gains, digging deep into the markets it's currently serving and advancing its next generation of compounds in the clinic. While that means its rapid rise may plateau for a little while, I'm confident that, with the stock trading at a little over seven times trailing-12-month earnings, the market is undervaluing this company with great future potential.
The article Gilead Sciences Is Cannibalizing Its Own Sales, and Management Loves It originally appeared on Fool.com.
Michael Douglass owns shares of Gilead Sciences. The Motley Fool owns shares of and recommends Gilead Sciences. Try any of our Foolish newsletter services free for 30 days. We Fools may not all hold the same opinions, but we all believe that considering a diverse range of insights makes us better investors. The Motley Fool has a disclosure policy.
Copyright 1995 - 2016 The Motley Fool, LLC. All rights reserved. The Motley Fool has a disclosure policy.