Giant California teacher pension system targets gun sellers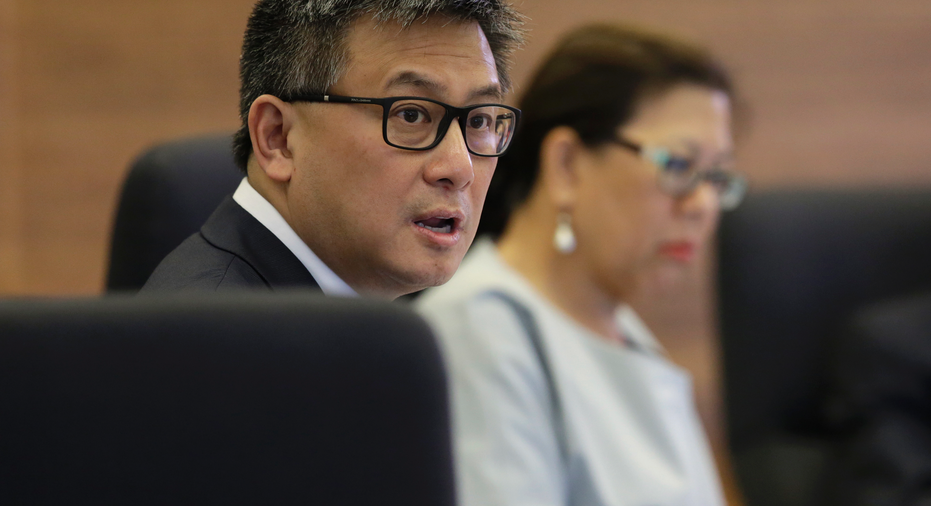 One of the largest public pension funds in the nation voted Wednesday to use its financial might to pressure gun retailers across the country to stop selling military-style assault weapons and accessories like rapid-fire "bump stocks" used at the 2017 Las Vegas mass shooting.
The $222.5 billion California State Teachers' Retirement System said it will try to unseat board members at companies that resist and could dump its stock in those retailers if they still refuse to conform to laws already in effect in California.
The fund plans an accompanying publicity drive to leverage the student-led nationwide push following the February massacre at a Florida high school. Fund officials also are lobbying other pension funds and investors to join their drive. The system funds pensions for more than 900,000 public school educators and their families.
Aside from outlawing bump stocks and restricting assault-style weapons, California bans sales of magazines holding more than 10 bullets and assault rifles that can rapidly be reloaded.
Opponents said the board is setting a dangerous precedent.
If Congress and other states won't act to prevent schools "from becoming killing fields, then let's take the battle to where the money is," said state Treasurer John Chiang, a Democrat who led the push and is running for governor in next month's primary election.
The board acted as Democratic state lawmakers introduced legislation that would require the nation's largest public pension system to similarly pressure retailers to stop selling military-style weapons and attachments. The $350 billion California Public Employees' Retirement System declined to do so in March.
Both the teachers and public employee funds had already divested from assault weapon manufacturers after the 2012 slayings at a Connecticut elementary school.
San Diego area teacher Jessica Moore told board members Wednesday that her job now includes plotting exit routes and comforting children during lockdowns. "I think in terms of taking a bullet for them," she said tearfully.
Retired teacher and San Diego gun control advocate Carol Landale urged the board to "hit the gun industry in the pocketbook."
"I do not want my dollars invested in an industry that sells weapons that kill children," Landale said.
Gun Owners of California executive director Sam Paredes in an email called Chiang's support "a desperate move by a desperate politician trying anything to gain attention."
Firearms Policy Coalition spokesman Craig DeLuz said: "Lawmakers are moving beyond unconstitutionally regulating guns and towards using the force of government to bully and coerce the market. This isn't a slippery slope; it's a cliff that hostile government actors are forcing people and businesses to walk off."
The teachers' fund invests about $465 million in 10 retailers, but the bulk — $344 million — is in Walmart, which did not respond to a request for comment.
Walmart is among retailers that already stopped selling assault weapons and bump stocks, and Chiang could not say what more he wants the company to do. Sen. Anthony Portantino of La Canada Flintridge, who is carrying the related legislation, said recent changes by Walmart and other retailers show the power of public pressure.
Board member Paul Rosenstiel said the fund's investment represents less than 1 percent of Walmart's stock and questioned devoting $280,000 for two staff members to coordinate the fund's lobbying effort. But he went along when the fund's chief investment officer, Christopher Ailman, said he is working to recruit other funds to join the effort.
"We are going to do our part," said the fund's investment committee chairman, Harry Keiley. "Sadly, it will not end the horrific violence in America's public schools but...we did what we could."