Get It Over With, Apple -- Buy Pandora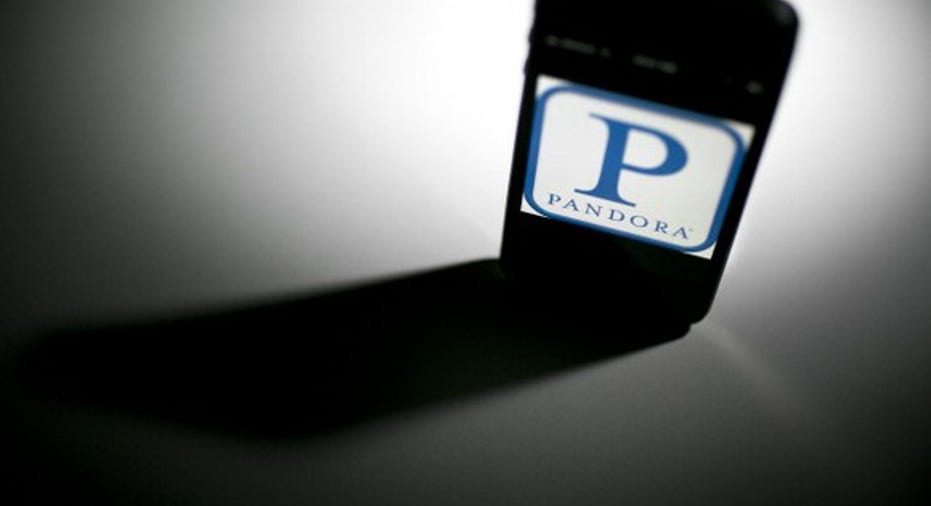 Source: Getty Images
Once again we findApplereportedly making a play for a fringe audio streaming hub with ties to music royalty. Sources are tellingThe Wall Street Journalthat Apple is in exploratory talks to acquire Tidal, the premium streaming platform that Jay Z acquired in a $56.2 million deal last year.
That's how much Jay Z paid to acquire Tidal's parent company Aspiro, the Swedish streaming specialist behind Tidal and Europe's WiMP. Tidal was struggling before Jay Z stepped in. It had just 17,000 premium subscribers, paying either $9.99 a month for unlimited access or $19.99 a month for access to higher-quality streams.
Jay Z's strategy was to surround himself with many of his fellow music celebrities. He managed to get Rihanna, Kanye West, Madonna, and others to be part of the platform's relaunch. They would offer their public support and even some exclusive content in exchange for a stake in the venture. It hasn't panned out.
You probably know subscribers or active users of Pandora , Spotify, or Apple Music. You may even be one yourself. Odds are that you don't know too many Tidal customers, and it's obviously why Apple wouldn't be buying Tidal just for its Rolodex. The same could be said about Apple's head-turning $3 billion acquisition of Beats two years ago. It bought Dr. Dre's company more for its premium headphones business than its fledgling Beats Music service. However, if the Journal's sources are right we're seeing the consumer tech giant once again acquiring a platform more for its star power than its success.
It's the wrong approach. Apple needs to stop messing around. It needs to snatch up Pandora.
Popping the question to a pop star
There's been no shortage ofbuyout chatterwhen it comes to Pandora these days. It hasn't been as successful as Spotify or even Apple Music in smoking out paying subscribers, but it's the top dog when it comes to total stateside listeners.
Pandora had 79.4 million active listeners as of the end of March. That is in line with the active account base of 79.2 million it was servicing a year earlier, but usage per subscriber is on the rise. Apple's been chasing Dr. Dre and now reportedly Jay Z, but what it needs more is Pandora's access to the masses.
It's true that more than 95% of Pandora's subscribers are freeloaders, preferring to put up with ad blocks and limited song skips in order to enjoy the streaming pioneer at no cost. However, that's the audience that it needs now.
Apple has taken pride in its role as a purveyor of high-end hardware. Folks pay a premium for the iPhone, iPad, and Mac over cheaper smartphones, tablets, and PCs. Unfortunately for Apple it's been struggling to grow these days. It can use an outlet to Android-peppered masses, and Pandora would provide that. The move would also cement Apple's status as the top dog in streaming just as it was the undisputed leader in digital downloads when that was all the rave.
Apple has the money. Pandora's out of favor. It keeps buying the wrong streaming services. It's time that it finally got it right.
The article Get It Over With, Apple -- Buy Pandora originally appeared on Fool.com.
Rick Munarriz owns shares of Apple. The Motley Fool owns shares of and recommends Apple and Pandora Media. The Motley Fool has the following options: long January 2018 $90 calls on Apple and short January 2018 $95 calls on Apple. Try any of our Foolish newsletter services free for 30 days. We Fools may not all hold the same opinions, but we all believe that considering a diverse range of insights makes us better investors. The Motley Fool has a disclosure policy.
Copyright 1995 - 2016 The Motley Fool, LLC. All rights reserved. The Motley Fool has a disclosure policy.