Germany's Merkel hopes to avert 'illegal' US tariffs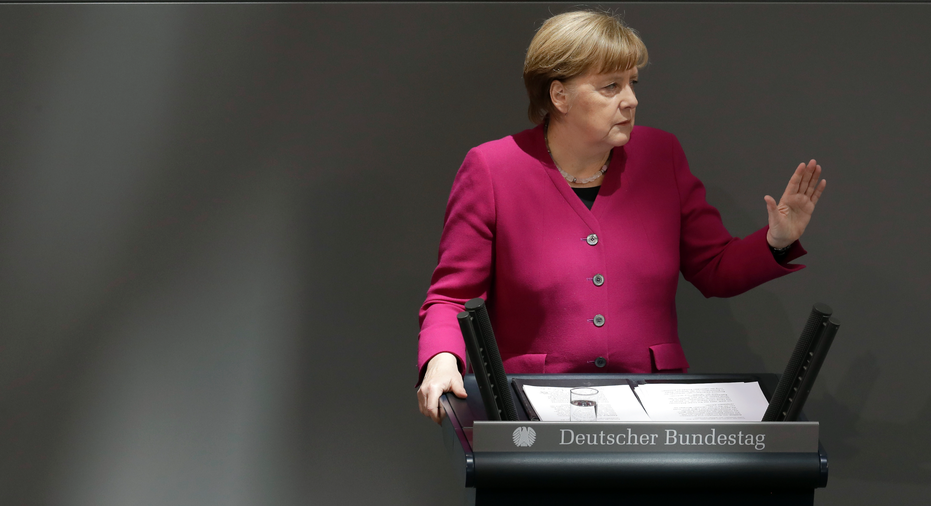 German Chancellor Angela Merkel is backing talks aimed at averting U.S. steel and aluminum tariffs that she believes are illegal, but says Europe will retaliate in an "unambiguous" way if it has to.
The European Union is seeking an exemption from the tariffs for the 28-nation bloc. President Donald Trump's tariffs of 25 percent on imported steel and 10 percent on aluminum take effect Friday, but he has temporarily exempted Canada and Mexico.
Merkel told the German parliament Wednesday: "We will ... of course continue to back talks but if necessary take unambiguous counter-measures."
EU leaders are to discuss the issue at a summit Thursday. Merkel said: "We believe these tariffs are illegal, we think they are harmful ... but we must of course await developments."