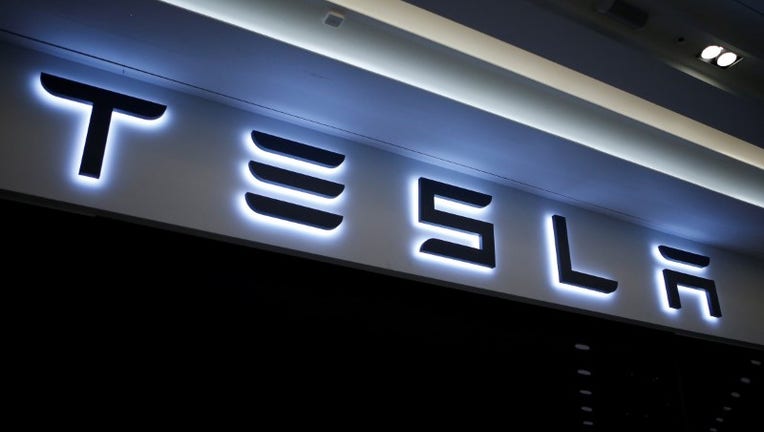 Elon Musk is getting a quick introduction to the bare-knuckle world of German labor unions as the country's largest industrial union mulls a strike at Tesla's recently acquired industrial robotics subsidiary.
The labor dispute is over wages for the workforce at Grohmann Engineering, a German manufacturing automation designer that Tesla acquired in a $150 million deal that closed in January.
IG Metall, the country's powerful industrial trade union, could decide later Tuesday to call a strike in an attempt to force Tesla to negotiate a wage deal, a union official said in an interview.
"We don't want to strike," said Patrick Georg, the IG Metall official responsible for Tesla. "We will only do so if Tesla refuses to agree to a wage contract with us."
The threat of labor unrest in Germany looms over Tesla as the electric-car company prepares to begin initial production of the Model 3, a $35,000 sedan that holds the promise of giving the auto maker a broader appeal beyond its niche luxury market.
Disruptions to Mr. Musk's plans to boost annual production to 500,000 next year from about 84,000 last year could shake investor confidence, which has pushed shares to new heights and lifted Tesla's market value to rival General Motors as the largest U.S. auto maker.
Grohmann, rebranded Tesla Grohmann Automation, is part of Mr. Musk's plans to boost the young auto maker's production capabilities for the Model 3 sedan and his vision of creating a highly automated and efficient factory able to quickly adapt production to rising demand that he likes to call "machine that builds the machine."
Tesla disputes that it pays Grohmann workers 30% below union wages following changes made by the auto maker after taking over. It noted an announcement last week that everyone would be granted EUR10,000 worth of Tesla shares that vest over four years. Plus, employees were given a EUR1,000 cash bonus.
Those changes were described as among the first made by Tesla as it reviews compensation compared to industry standards and the local cost-of-living. The auto maker also disputes a surge of union interest among its German employees, saying more than 100 employees have signed a petition against the union.
"We continue to work directly with Tesla Grohmann employees and are prepared in the event there is an action initiated by the union," Tesla said in a statement. "We don't anticipate any impact on the Model 3 timeline."
Write to William Boston at william.boston@wsj.com and Tim Higgins at Tim.Higgins@WSJ.com