German energy company: saving threatened forest 'illusion'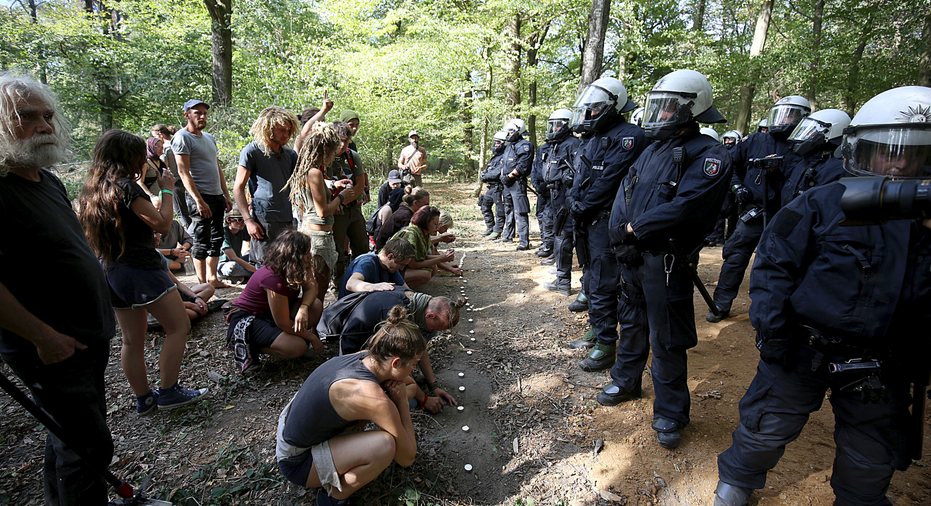 A German energy executive whose company plans to clear an ancient forest to expand a lignite strip mine says it's an "illusion" to think the woodland can be saved, and halting the project would cost his firm up to 5 billion euros ($5.9 billion).
RWE wants to start cutting down half the Hambach forest in western Germany. Environmentalists want to prevent that.
Authorities suspended the eviction of protesters Wednesday after a journalist fell to his death from a rope bridge between two treehouses.
RWE chief executive Rolf Martin Schmitz told ZDF television late Thursday "the assumption that the forest can be saved is an illusion" and he was "deeply distressed that a person died for such an illusion, such a symbol." He said stopping would make extensive stabilization work necessary.