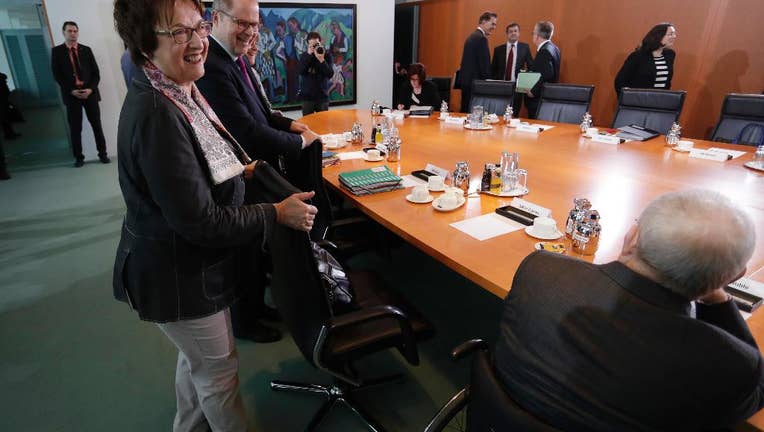 Germany's economy minister says the signals from President Donald Trump's administration on trade so far are "alarming," but that isolationism would also hurt the U.S. economy.
Brigitte Zypries told Wednesday's Bild daily that 60 percent of German exports go to Europe and only about 10 percent to the U.S. Asked what the German government can do to prevent a negative impact on German jobs, she replied: "We must talk, talk, talk. The kind of isolation Donald Trump apparently strives for would hurt everyone, including American business."
Zypries added, without specifying details, that some of what Trump has announced "is not compatible with the principles of the World Trade Organization."
Germany has the biggest economy in the 28-nation European Union and is one of the world's biggest exporters.