German economy grew in 2017 at fastest pace in 6 years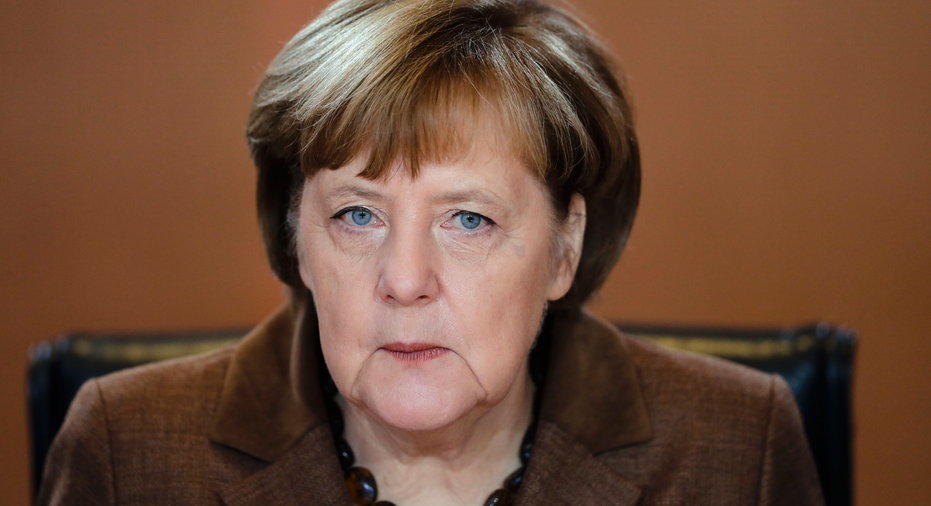 The German economy accelerated last year to grow by 2.2 percent, putting in its strongest performance for six years thanks primarily to increasing demand at home, official data showed Thursday.
The figure released by the Federal Statistical Office was the strongest since 2011, when Europe's biggest economy grew by 3.7 percent. Gross domestic product expanded by 1.9 percent in 2016 and 1.7 percent in 2015.
Household spending by Germans was up 2 percent last year, while investment in machinery and other equipment was up 3.5 percent.
Exports — a traditional strength of the German economy — grew by 4.7 percent, a much stronger performance than the previous year's 2.6 percent. But they were outpaced by imports, which expanded by 5.2 percent, up from 3.9 percent in 2016. Overall, foreign trade contributed only 0.2 percentage points to last year's GDP growth.
Eight consecutive years of growth have also boosted Germany's public finances. Germany had its fourth budget surplus in a row last year, totaling 1.2 percent of GDP, according to Thursday's report. That was up from 0.8 percent the previous year as growth in the state's income outpaced increased spending.
The statistics office offered a rough estimate that the economy grew by a bit more than a half-percent in the fourth quarter compared with the previous three-month period. However, it won't release an official figure until mid-February, after data for December become available.
The same things that helped German growth in the last two years should remain in place this year, said Carsten Brzeski, an economist at ING-DiBa — low interest rates, a relatively weak euro, strong domestic momentum and a recovering eurozone economy. But he pointed to signs of weakness in areas such as digitalization, services and education and called for the incoming government to tackle those.
A major German business group called for more investment in education and infrastructure. Martin Wansleben, the Association of German Chambers of Commerce and Industry's chief executive, said there also should be financial "relief for companies, in any case no tax increases."