German Chancellor Merkel takes aim at US policy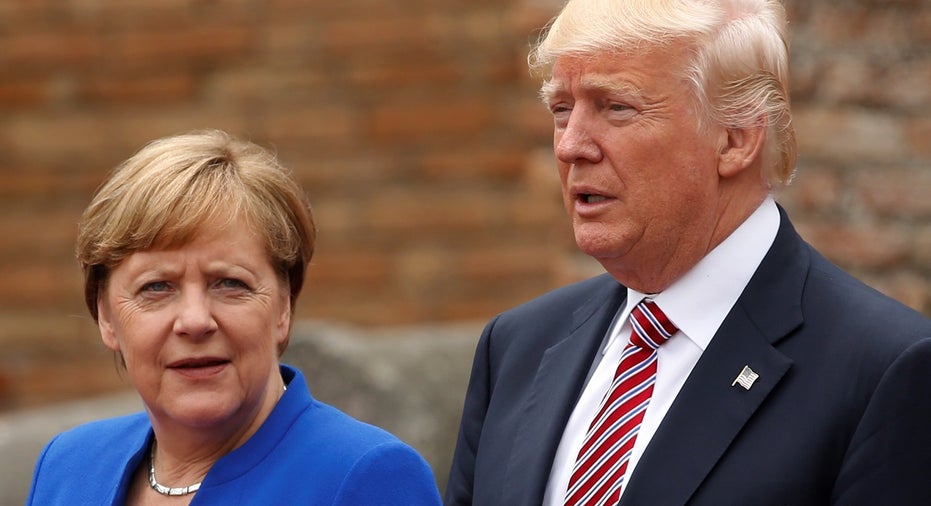 German Chancellor Angela Merkel is criticizing U.S. policy ahead of the G20 leaders summit that she is hosting.
Merkel repeated a comment Wednesday that she had made at a campaign event in late May, saying that Europe can no longer entirely rely on the U.S. In an interview with weekly Die Zeit, Merkel was asked if she still stood by that statement.
"Yes, exactly that way. It is, for example, open whether we can and should in the future rely on the U.S. investing so much as it has so far in the United Nations' work, in Middle East policy, in European security policy or in peace missions in Africa."
Merkel added globalization is seen in the U.S. administration as a process that doesn't produce "win-win situations." She said that President Trump's administration saw globalization as creating winners and losers.
The Associated Press contributed to this story.