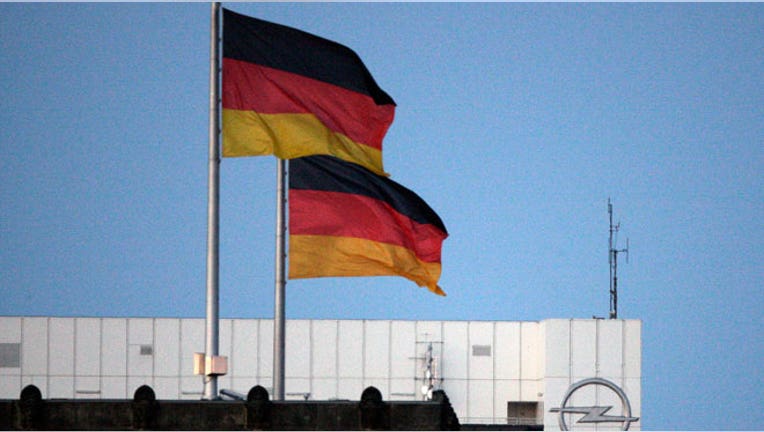 German business morale edged up for a third straight month in July in a sign Europe's largest economy is picking up steam and should post modest growth in this election year, although the euro zone's travails still weigh on the mood.
A bastion of strength in the early years of the currency bloc's crisis, the German economy narrowly avoided recession at the start of 2013 as a worsening global outlook diminished appetite for its products and willingness to invest.
Yet recent data suggests Europe's growth locomotive tentatively recovering thanks mainly to domestic demand - good news for Germany's trade partners within the euro zone, where private industry bounced back to growth this month.
The Ifo think tank said on Thursday its business climate index, based on a monthly survey of some 7,000 firms, rose to 106.2 in July from 105.9 in June. The reading was just above the consensus forecast in a Reuters poll of 40 economists for 106.1.
"July's small rise in the German Ifo adds to evidence that the economy is recovering, but the recovery is likely to be modest," said Jennifer McKeown at Capital Economics. "Recent weak hard data on trade and industrial production were a warning not to get too carried away about the speed of the recovery."
The recent picture has been mixed although it suggests the economy is gaining traction. Industry orders and output tumbled in May, yet a purchasing managers' index (PMI) showed the manufacturing sector returning to growth in July.
Non-industrial data has picked up more, with consumer morale improving, retail sales rising and joblessness falling in stark contrast to the soaring unemployment in much of Europe.
Munich-based Ifo said companies were more optimistic in July about their current business, with the conditions sub-index rising to 110.1 from 109.4 in June.
Reflecting the improved mood, Germany's Mercedes-Benz Cars said this week it expected good sales in July and the second half of the year.
Ifo economist Klaus Wohlrabe said the institute now expected the economy to have expanded 0.9 percent in the second quarter, picking up after just 0.1 percent in the first three months of 2013, putting it on-track for full-year growth of 0.6 percent.
THE EURO ZONE ALBATROSS
The economy has not become a major election issue ahead of a national vote on Sept. 22 and is unlikely to if it remains robust and unemployment stays low, boding well for German Chancellor Angela Merkel as she seeks a third term in office.
The government, which claims it has the strongest track record of any since reunification due to the economy's solid performance, expects growth of 0.5 percent this year.
Economists said the strength of the recovery depended still on further developments in the euro zone crisis. Many German firms are holding off on investments due to uncertainty and struggling to sell their goods to key European trade partners.
Shipments to other parts of the euro zone, where Germany sends 40 percent of its goods, fell 9.6 percent in May, data showed earlier this month.
"It all still remains conditional on the rest of the euro zone holding steady and contagion pressures easing," said David Brown at New View Economics.
"The euro zone still remains the albatross round the German recovery's neck," he added.
This uncertainty was mirrored in the Ifo sub-index for firms' business outlook, which inched down one tick to 102.4.
Economists said a slowdown in China, and the intentions of the Chinese leadership to switch from an export-oriented economy to a more consumer-led model could also threaten German growth.
"German export companies are specialised in capital goods, which have benefited strongly from the investment boom in the BRIC countries," said Peter Vanden Houte at ING. "With also signs of slower growth in Brazil and Russia, export growth prospects remain therefore challenging."
Vanden Houte noted however that traditionally export-oriented Germany was no longer as reliant itself on foreign demand. "With very low unemployment, some fiscal stimulus and a reviving real estate market, domestic demand is also contributing to the economic expansion," he said.