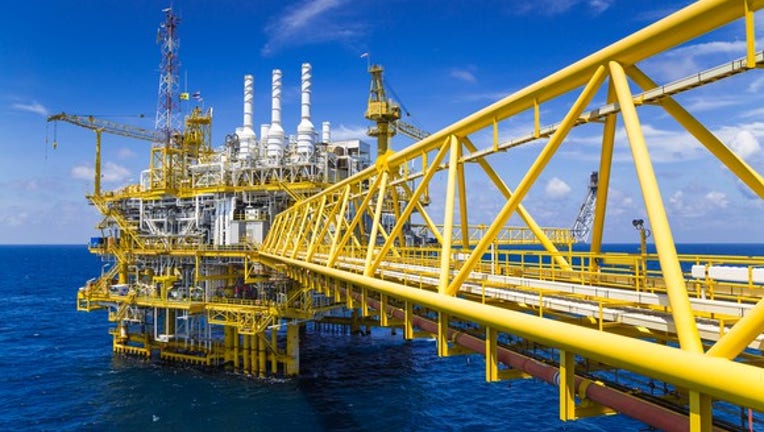 Geospace Technologies (NASDAQ: GEOS) is one of the model cases for both the general decline in oil and gas drilling activity and the shifting dynamics of the oil market. While some companies in the industry are starting to show signs of a recovery, Geospace's results continue to rely on its non oil & gas business segments to generate what little revenue it has as of late. Here's a quick look at Geospace's most recent results as well as how management sees 2017 shaping up for the business.
Image source: Getty Images.
Geospace Technologies results: The raw numbers
Data source: Geospace Technologies.
As expected, Geospace Technologies posted another net loss for the quarter as oil and gas seismic and exploration activity remains very weak. One thing that was a bit of good news, though, was that the company saw a year-over-year uptick in revenue. This was the first quarter in which we saw a year-over-year increase in revenue since the first fiscal quarter of 2014.
Despite the losses on the net income statement, the company was able to keep its cash burn in control with cash from operations only eating up $1.7 million in the quarter. Geospace ended the quarter with $37.8 million in cash and short-term investments and no debt.
What happened with Geospace Technologies this quarter?
The gains in revenue this past quarter came from its non-seismic product revenue. For the year, non-seismic revenue increased to $27 million and accounted for 44% of total revenue. This is compared to 2015, when non-seismic revenue was $23 million and represented just 28% of total revenue.
The company's wireless seismic systems continues to hold up better than its traditional wired systems thanks to a big contract with a major oil and gas producer. This contract is set to expire in the first fiscal quarter of 2017, so unless we see a new contract reward between now and the end of this quarter, we can expect this revenue to decline.
The outlook for its seismic segment remains very tempered as exploration budgets for the largest producers have been cut again in 2016 -- and expected to be low again in 2017. Its non-seismic segment, though, expects to see more modest gains. An emerging market for Geospace's products is in automated electronic water meters for municipalities. Management also plans to look for other methods to deploy its products for other non-seismic applications that will help the company wean itself away from being completely dependent on the oil and gas industry.
What management had to say
Even though the company did see some modest upticks in the quarter, CEO Walter "Rick" Wheeler was very clear that he and his management team aren't expecting next year to be much better:
He also went on to say that the company continues to keep its capital obligations as low as possible so it will have the balance sheet flexibility to respond when the market does turn.
10-second takeaway
The situation at Geospace Technologies barely changed over the past several quarters. Earnings results continue to struggle mightily, but it continues to conserve cash and maintain a clean balance sheet. Management doesn't see 2017 being much of an improvement, so investors still waiting for that turnaround may have to wait a while longer.
Forget the 2016 election: 10 stocks we like better than Geospace Technologies Donald Trump was just elected president, and volatility is up. But here's why you should ignore the election:
Investing geniuses Tom and David Gardner have spent a long time beating the market no matter who's in the White House. In fact, the newsletter they have run for over a decade, Motley Fool Stock Advisor, has tripled the market.*
David and Tom just revealed what they believe are the ten best stocks for investors to buy right now...and Geospace Technologies wasn't one of them! That's right -- they think these 10 stocks are even better buys.
Click here to learn about these picks!
*Stock Advisor returns as of November 7, 2016.
Tyler Crowe has no position in any stocks mentioned.You can follow himat Fool.comor on Twitter@TylerCroweFool.
The Motley Fool recommends Geospace Technologies. Try any of our Foolish newsletter services free for 30 days. We Fools may not all hold the same opinions, but we all believe that considering a diverse range of insights makes us better investors. The Motley Fool has a disclosure policy.