Geospace Technologies Perseveres Through Yet Another Tough Quarter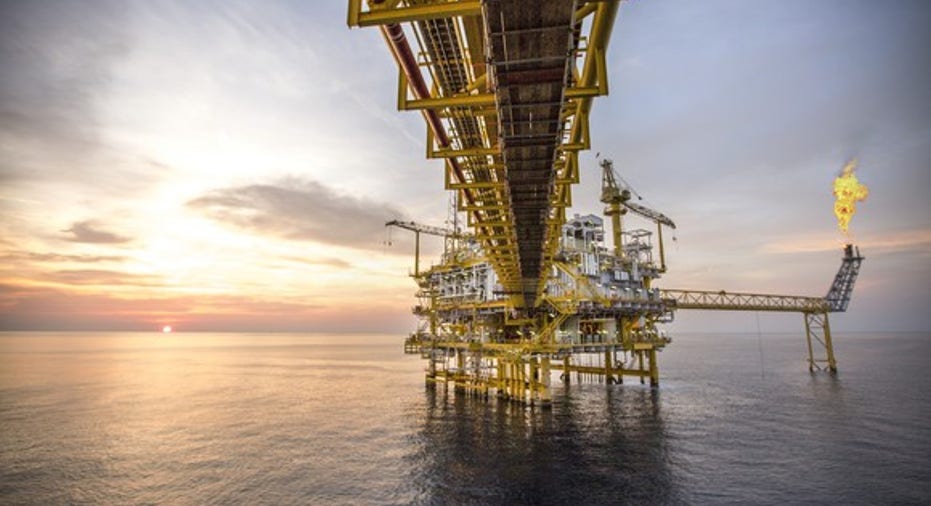 Geospace Technologies' (NASDAQ: GEOS) most recent earnings report is a reminder that not every part of the oil and gas market has turned the corner. With exploration and production companies still holding off from spending on new exploratory work, Geospace Technologies had to do what it has been doing for several quarters now: survive.
Here's a rundown on Geospace's most recent results, and what investors should expect for the next few quarters.
Image source: Getty Images.
Geospace Technologies results: The raw numbers
| Results* | Q4 2016 | Q3 2016 | Q4 2015 |
| --- | --- | --- | --- |
| Revenue | $15.28 million | $16.31 million | $13.14 million |
| EBITDA | ($6.69 million) | ($10.1 million) | ($9.88 million) |
| Net income from continuing operations | ($11.7 million) | ($12.31 million) | ($11.04 million) |
| Earnings per share | ($0.89) | ($0.94) | ($0.85) |
EBITDA = earnings before interest, taxes, depreciation, and amortization. Data source: Geospace Technologies earnings release.
At first glance, it might look as though Geospace was losing the battle against costs this past quarter. Even though it saw an uptick in revenue and a narrower loss on an EBITDA basis, the company's net income loss was still more than this time last year.
The income statement, though, shows this wasn't necessarily a by-product of poor operations. Rather, the difference pretty much came down to taxes. In the fourth quarter of 2015, Geospace realized a $3.6 billion income tax benefit, whereas this past quarter there was a $434,000 tax expense. Aside from that $4 million swing in tax-related items, things improved ever so slightly across the board.
From a cash perspective, Geospace continued to keep its cash burn to a minimum. The company's operations consumed $1.9 million in cash for the quarter, which was offset by sales of some used rental equipment and some short-term investments. Geospace ended the quarter with $37 million in cash and short-term investments, and no debt.
What happened with Geospace Technologies this quarter?
The modest uptick in revenue is mostly attributed to the company's wireless seismic business, which saw product revenue increase 235% since this time last year, to $6.3 million. Management did note that the bulk of this revenue was from a single client's rental agreement that is slated to end soon, so we may not see similar gains in coming quarters.
Oddly, the backbone of the company continues to be its non-seismic products, which generated $5.7 million in the quarter. This was even during a quarter where seasonal demand for these products has been low. Non-seismic products have been the one consistent and modestly growing revenue stream for several quarters, and have really helped keep the company afloat during these hard times.
What management had to say
For those investors looking for some optimism, CEO Rick Wheeler's statement on the state of the oil and gas market wasn't encouraging. The outlook for 2017 isn't great for exploration and production:
Wheeler's statement isn't that much different from what we have heard from several other oil-services companies in recent weeks. Basically, those that generate most of their revenue from either international or offshore operations don't expect much of a turnaround in exploration and development activity until at least the second half of 2017.
Ten-second takeaway
It seems that the oil and gas market is still trying to deliver a knockout punch to Geospace Technologies, but the company continues to take the blows without staggering. Its abilities to cut costs, keep cash burn to a minimum, and maintain a debt-free balance sheet have allowed Geospace to survive these troubling times.
It looks as though Geospace will have to rely on survival tactics for a little while longer. It's possible we could see a turnaround in the second half of the year, but management isn't completely counting on it coming that quickly.
10 stocks we like better than Geospace TechnologiesWhen investing geniuses David and Tom Gardner have a stock tip, it can pay to listen. After all, the newsletter they have run for over a decade, Motley Fool Stock Advisor, has tripled the market.*
David and Tom just revealed what they believe are the 10 best stocks for investors to buy right now... and Geospace Technologies wasn't one of them! That's right -- they think these 10 stocks are even better buys.
Click here to learn about these picks!
*Stock Advisor returns as of February 6, 2017
Tyler Crowe has no position in any stocks mentioned. The Motley Fool recommends Geospace Technologies. The Motley Fool has a disclosure policy.