Geospace Technologies Earnings Were a Lot More of the Same This Quarter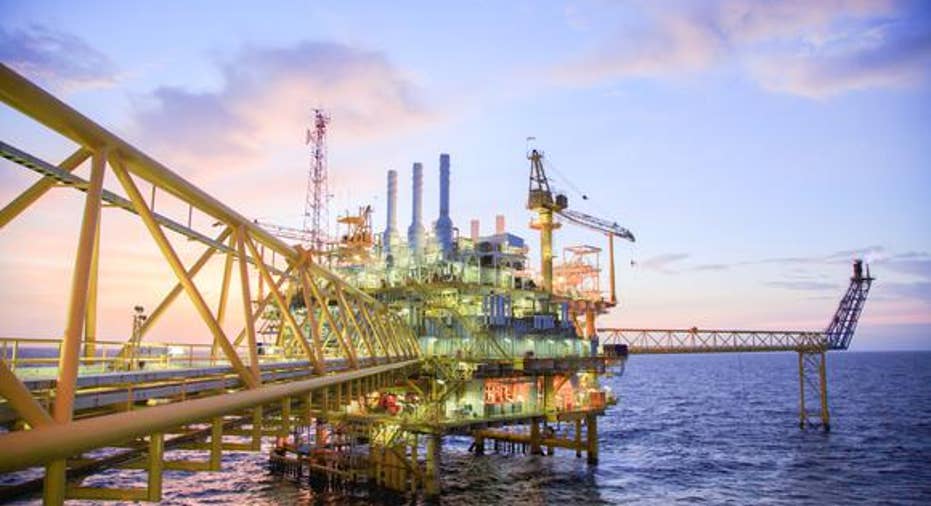 Here we go again: Another quarter on the books, another loss from Geospace Technologies . The decline in exploration activity for the oil and gas industry are at comically low levels today, which has directly caused demand for Geospace's products to rapidly evaporate. Yet somehow, despite taking multiple body blows from the market, Geospace's management has kept its balance sheet in pristine condition to avoid getting hit with that knockout punch.
Let's take a quick look at Geospace's results for the quarter, some of its business highlights, and what investors can expect for the coming quarters.
Geospace Technologies earnings: The raw numbers
| Metric | Q2 2016 | Q1 2016 | Q2 2015 |
| --- | --- | --- | --- |
| Revenue | $14.9 | $13.1 | $27.9 |
| EBITDA | ($8.5) | ($9.9) | ($2.4) |
| Net income | ($10.9) | ($11.04) | ($5.1) |
| EPS | ($0.84) | ($0.85) | ($0.40) |
Source: Geospace Technologies earnings release. Numbers in millions, except per-share data.
There haven't been a whole lot of promising signs from Geospace Technologies in recent quarters. Diminishing levels of capital spending on exploration and appraisal work have put a huge damper on sales of Geospace's seismic monitoring equipment. This quarter was the first in a over a year in which revenue increased sequentially. The uptick in revenue was the result of two things: revenue growth in its non-seismic equipment and the start of a rental contract for some of its OBX seismic equipment.
Geospace Technologies ended the quarter with $43.3 million in cash on hand and short-term investments, which is pretty much in line with where the company's cash balance was this time last year. Geospace has managed so far to maintain this cash balance and remain debt-free throughout this downcycle. Compared with so many other oil and gas equipment suppliers, this is an accomplishment in and of itself.
What happened with Geospace Technologies this quarter?
As in last quarter, most of Geospace's clients have slowed exploration activity so much that they have enough of Geospace's equipment in inventory to make purchases or rentals currently unnecessary.
Non-seismic equipment sales are now the largest segment of the business by revenue -- 42%. This section of the business has been the one strong segment for the company, as revenue has been steadily increasing for more than a year and management expects this trend to continue, as this equipment gains traction and incorporation into a wider array of industries.
The recent OBX rental contract that provided a modest revenue boost will contribute another $13.7 million for another few quarters.
Aside from its non-seismic business, management expects that demand for all of its other segments will continue to remain flat or decline for a few more quarters.
What management had to sayAccording to CEO Walter "Rick" Wheeler, the company is still bracing for its business to suffer for a while longer, but he foresees a return to better days ahead. As Wheeler explains:
Looking forwardFor investors waiting on a rebound at Geospace Technologies, you probably shouldn't hold your breath. Exploration and appraisal work will be one of the last segments of producers' capital spending budgets to pick back up again. The company has, however, been able to preserve its balance sheet remarkably well so far, and it should help it keep the company going for a while longer before it runs into major solvency or liquidity issues. Geospace Technologies looks to have a decent chance of riding this out until the market picks back up again. Just don't expect its stock to do anything for a while until producers open their wallets again.
The article Geospace Technologies Earnings Were a Lot More of the Same This Quarter originally appeared on Fool.com.
Tyler Crowe has no position in any stocks mentioned.You can follow him at Fool.comor onThe Motley Fool recommends Geospace Technologies. Try any of our Foolish newsletter services free for 30 days. We Fools may not all hold the same opinions, but we all believe that considering a diverse range of insights makes us better investors. The Motley Fool has a disclosure policy.
Copyright 1995 - 2016 The Motley Fool, LLC. All rights reserved. The Motley Fool has a disclosure policy.