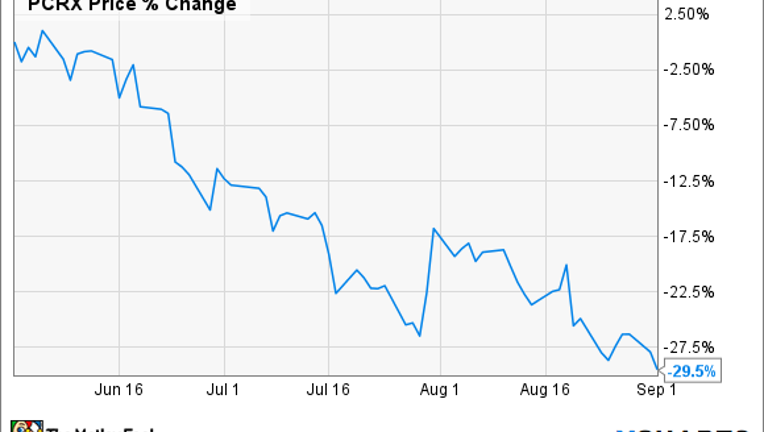 Billionaire investor and hedge fund guru George Soros attracts a considerable amount of attention from investors because of his stellar track record as a money manager. When he was running the Quantum Fund, for example, the firm produced an average annual gain in excess of 30%.
Source: Flickr via userHeinrich-Bll-Stiftung
At the ripe age of 85, Soros presumably allows his army of analysts to make the bulk of the day-to-day decisions for Soros Fund Management. However, the Street and retail investors alike are still keen on knowing what this particular fund is doing on a quarterly basis -- given its history of producing market-beating returns and the fact that it is guided by Soros' core philosophy, known as the "theory of reflexivity."
Soros Fund Management is unique among its multibillion-dollar peers for both its high turnover rate (number of stocks bought and sold per quarter), and its rich tradition of taking positions in small-cap companies with little to no revenue. Stemming from Soros' theory of reflexivity, one of the fund's main money-making strategies is to try to catch stocks on the upward (or downward) slope, and then buy into strength (or sell short on weakness). If an equity fails to move much during a specific time period, or moves in the wrong direction, it's not uncommon for the Soros Fund to sell its entire stake.
We learned from the recently filed 13Fs that, during the third quarter of 2015, the Soros Fund dumped its entire holdings in the speculative biopharmas Opko Health and Pacira Pharmaceuticals . Does this bearish move by the Soros Fund indicate that retail investors should now avoid these two stocks, or should long-term shareholders simply ignore the move? To answer this question, let's take a deeper look at these two stocks, bearing in mind what we already know about the Soros Fund's approach to the market.
Opko could have a transformative 2016Opko is a tiny but rapidly growing healthcare company with three broad commercial segments, namely diagnostics, pharmaceuticals, and biologics. Over the last eight or so years, the company's founder, Phillip Frost, has pieced Opko together mainly through a series of value-adding acquisitions. The net result is a company that is designed to have a diversified revenue base and that's targeting a number of high-growth markets like oncology, cardiovascular disorders, and even rare diseases.
Source: Opko
The key issue to understand is that Opko is only now at the point where it could start to generate some serious revenue for its shareholders -- but there is a catch. To do so, the company will need to continue to build on the commercial launch of its prostate cancer screening test 4Kscore and gain regulatory approvals forvitamin D prohormone Rayaldee next March. The good news is that both of these goals appear to be achievable, setting Opko up for a pivotal 2016.
If Opko looks to be on the upswing, why did the Soros Fund sell out? Although there could be any number of reasons, a potentially powerful one could have been Opko's horrid third-quarter performance:
Opko's shares fell by more than 40% during the quarter, according to S&P Capital IQ. On the bright side, this mass exodus appears to have more to do with the market's growing concern over drug prices than anything specifically wrong with Opko. Backing up this assertion, Opko is actually expected to become cash flow positive next year and to grow its total revenues by an astounding 157% in 2016.
Pacira's growth story centers around one drugPacira is on track to grow its total revenues by 25% this year and is projected to grow them by roughly another 25% next year, fueled mainly by surging sales of its post-surgical pain medicine Exparel (an extended-release formulation of bupivacaine). The Street also expects the company to grow its bottom line in 2016 by around 32% due, in part, to its improving profit margins. Looking ahead, Pacira is hoping to expand Exparel's label to include indications such as nerve block, oral surgery, chronic pain, and pediatrics.
Given Pacira's impressive levels of growth, why did the Soros Fund exit its position? Again, it's difficult to say for sure, but like Opko, Pacira's stock had a terrible third quarter:
Presumably, Pacira's stock nosedived over concerns that Exparel could come under intense scrutiny for its reported $300 price tag per vial, given that standardbupivacaine costs around $2 per vial. After all, the company is almost completely dependent on Exparel for growth right now. Having said that, there hasn't been much debate on this issue since the drug's initial launch, and Pacira's stock price has started to recover since its third quarter slump, along with the majority of biopharma stocks.
Tying it all togetherThe Soros Fund is definitely worth keeping an eye on, if for nothing else than for generating investing ideas. However, its singular quarterly buys -- or sells for that matter -- should be taken with a grain of salt by average investors. After all, the exact reasons why the fund enters or exits a given position will always remain a mystery to outsiders. Worse still, the real reason could have little to do with a particular company's underlying fundamentals. (The fund could be hedging against another position in its diverse portfolio, for instance.)
In the cases of these two biopharma stocks, Opko looks like a compelling buy for patient investors right now based on how the company's business plan is starting to come into focus. So, it's probably a bad idea to follow in the fund's footsteps on this one.
Regarding Pacira, the company is unquestionably generating top notch levels of growth, but there is the lingering concern about the sustainability of its double-digit revenue growth in the current political environment. Therefore, investors may want to be cautious with this stock until the company is able to build out a larger commercial portfolio.
The article George Soros' Fund Dumped These 2 Stocks: Should You? originally appeared on Fool.com.
George Budwell has no position in any stocks mentioned. The Motley Fool has no position in any of the stocks mentioned. Try any of our Foolish newsletter services free for 30 days. We Fools may not all hold the same opinions, but we all believe that considering a diverse range of insights makes us better investors. The Motley Fool has a disclosure policy.
Copyright 1995 - 2015 The Motley Fool, LLC. All rights reserved. The Motley Fool has a disclosure policy.