Genomic Health, Inc. Swings to a Profit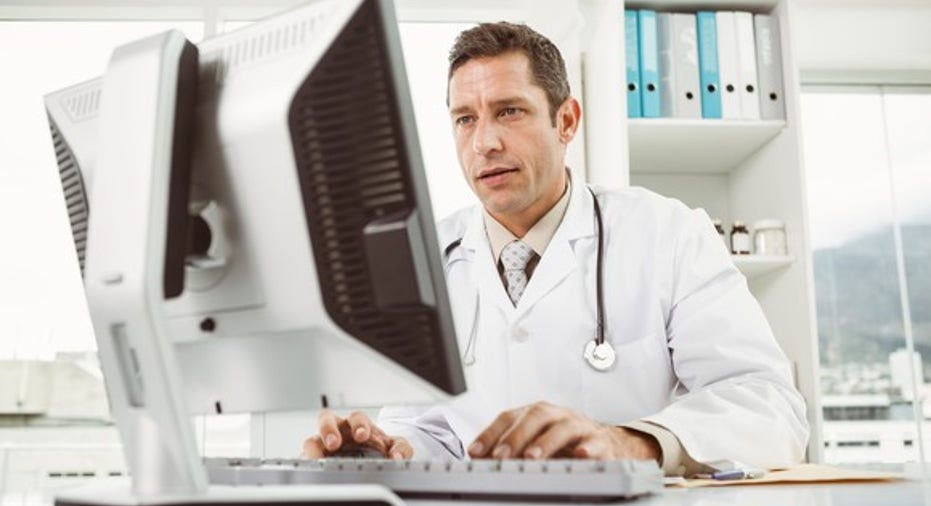 Genomic Health (NASDAQ: GHDX) swung to a profit in the fourth quarter on the back of solid revenue growth and expects to have another productive year in 2017 as the company continues to increase reimbursement for its genetic tests.
Genomic Health results: The raw numbers
Data source: Genomic Health.
Image source: Getty Images.
What happened with Genomic Health this quarter?
The number of tests run by Genomic Health increased 8% year over year. Revenue grew faster than that because the company continues to get a higher reimbursement rate for its tests.
Genomic Health's revenue was boosted by test sales outside the U.S., which increased 13% year over year and would have had 16% growth if currencies had remained constant.
U.S. product revenue increased 9% year over year, dragged down a little by the invasive breast cancer test, which was up just 6%. All the low-hanging fruit is already picked with Genomic Health having reached a 55% penetration for the invasive breast cancer market.
The company's prostate cancer test continues to make inroads competing with Myriad Genetics'Prolaris, seeing test volume up 29% year over year, but the prostate cancer test is still a rather small contributor to revenue, adding just $3.6 million of the $82.7 million in revenue this quarter.
The validation study for the Oncotype SEQ liquid biopsy test should complete enrollment this year. Before that data is available, Genomic Health plans to use results from its analytic validation study to work toward getting reimbursement for the test.
What management had to say
"Based on our fourth-quarter performance in tests delivered and reported revenue, we believe we are now the leader in low and intermediate risk prostate cancer," said Brad Cole, Genomic Health's CFO and COO. It should be noted that Myriad Genetics' Prolaris has a wider potential market since Genomic Health's test is specifically for very low, low, and intermediate risk prostate cancer, but at least Genomic Health is winning where it can.
"As you will notice, we are not providing tests delivered guidance for 2017. The reason for this change is that revenue has become the more relevant business metric as we launch new tests and the reimbursement environment continues to evolve," Cole said, noting that the company will still provide tests delivered as part of its quarterly reporting.
Looking forward
Genomic Health's prostate cancer test remains the company's biggest near-term opportunity, but the Oncotype SEQ liquid biopsies and the Oncotype DX AR-V7 Nucleus Detect test for metastatic prostate -- which will launch in 2017 through a partnership with Epic Sciences -- should provide growth in future years.
Management is guiding for product revenue to fall in the range of $355 million to $370 million, a 9% to 13% increase compared to 2016. If it hits the midpoint of that range or better, management thinks it'll turn a profit for the year.
Despite the plans to be in the black next year, management is guiding for a $3 million loss in the first quarter, which it'll make up for later in the year since first-quarter expenses tend to be higher, and revenue should grow as the year progresses.
10 stocks we like better than Genomic HealthWhen investing geniuses David and Tom Gardner have a stock tip, it can pay to listen. After all, the newsletter they have run for over a decade, Motley Fool Stock Advisor, has tripled the market.*
David and Tom just revealed what they believe are the 10 best stocks for investors to buy right now... and Genomic Health wasn't one of them! That's right -- they think these 10 stocks are even better buys.
Click here to learn about these picks!
*Stock Advisor returns as of February 6, 2017
Brian Orelli has no position in any stocks mentioned. The Motley Fool owns shares of and recommends Genomic Health. The Motley Fool has a disclosure policy.