General Motors Sales in China Fall, but Cadillac Shines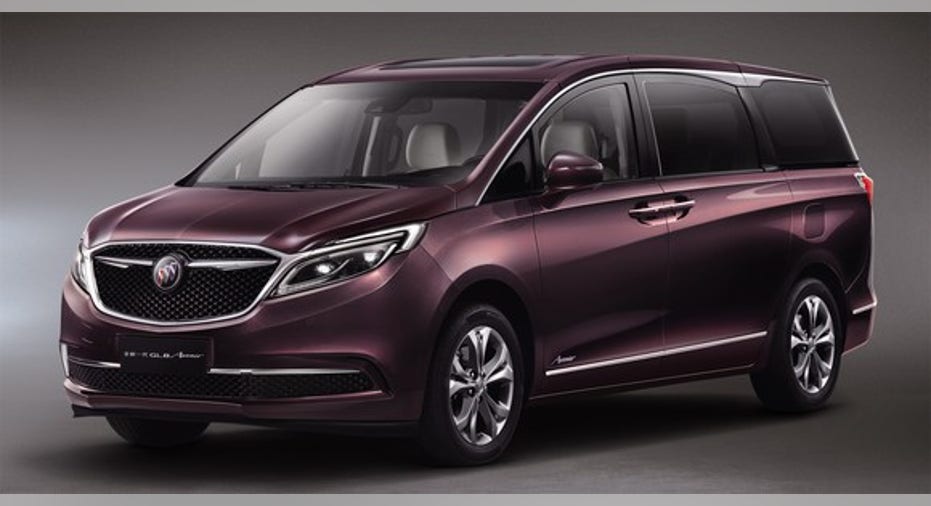 General Motors (NYSE: GM) said its sales in China fell 24% in January, in part because of a cut in government incentives for car-buyers -- and in part because of a quirk in the Chinese calendar. Both factors made for an unfavorable year-over-year comparison. But despite that, there were some very bright spots in GM's report for the month.
About the cut in government incentives
The Chinese government offers a tax incentive to buyers of vehicles with engines smaller than 1.6 liters. (Generally speaking, smaller engines burn less fuel and produce less pollution.) The government announced late last year that the incentive would be cut in half as of January 1. Many buyers who had been contemplating a new-car purchase rushed to buy their cars in December so as to get the full tax break.
The effect was that sales of smaller-engined vehicles were "pulled ahead" to December -- and thus lagged in January.
Cadillac sales are surging in China, supported by a new high-tech factory near Shanghai that can build up to seven different Cadillac models on the same assembly line. Image source: General Motors.
Why the timing of Chinese New Year affects car-sales comparisons
That "quirk" of the calendar is about Chinese New Year. Many Chinese businesses close for several days around the New Year's celebrations, and sales of cars (and other things) fall sharply during those days. But Chinese New Year is a lunar holiday, meaning its date isn't the same every year: Sometimes it's in late January, and sometimes it's in early February.
The New Year holiday fell on January 28 this year -- but last year, it fell on February 8. For our purposes, that means January of 2017 had five fewer "selling" days than did January of 2016. Obviously, that dented sales totals across the industry for January. (On the bright side, the same effect will make February's year-over-year comparisons look pretty good.)
GM was far from the only automaker whose results were hit by these factors: Earlier in the day, rival Ford (NYSE: F) reported that its sales in China fell 32% year over year.
Those bright spots: SUVs and premium models did well
Not surprisingly, larger vehicles -- or at least, vehicles with engines larger than 1.6 liters -- were the bright spots for GM in January. The good news is that the bright spots included some of its most profitable products.
GM said Cadillac sales more than doubled year over year, to over 18,000 units sold during the month. That's a lot: For comparison, GM sold 10,298 Cadillacs in the U.S. in January. GM didn't give a lot of model-specific info, but it said Cadillac's SUV sales "almost tripled" from a year ago, driven by the new-last-year XT5 crossover, and sales of the big XTS sedan and extended-wheelbase ATS-L were also strong.
The Buick GL8 Avenir is an upscale family hauler designed for the Chinese market. GL8 sales rose 62% last month. Image source: General Motors.
Two of GM's biggest success stories from last year, the upscale Buick Envision and lower-cost Baojun 560 SUVs, also had very good months in January, as did the China-only Buick GL8 minivan, which was revamped late last year. Like the Cadillacs, all of these are solidly profitable products.
GM is gearing up to bring more new products to China
GM reiterated that it plans to launch "18 new and refreshed models" in China this year, with about half of those models being SUVs or minivan-like "MPVs" (multi-purpose vehicles). Those new models will include the all-new 2018 Chevrolet Equinox, which will be offered in China for the first time. It's likely to do very well: The Equinox is one of GM's best-sellers in the United States, the redesigned version looks like a strong contender, and it will land in a sweet spot of the Chinese market.
Also coming: A new small SUV for the affordable Baojun brand and -- probably -- the all-new Buick Enclave crossover we expect GM to reveal in April.
Looking ahead
It's hard to get a clear read on how GM really did in China because of the timing of the New Year's holiday. We'll know more in early March, when we can combine the sales totals for January and February and do a proper year-over-year comparison.
10 stocks we like better than General MotorsWhen investing geniuses David and Tom Gardner have a stock tip, it can pay to listen. After all, the newsletter they have run for over a decade, Motley Fool Stock Advisor, has tripled the market.*
David and Tom just revealed what they believe are the 10 best stocks for investors to buy right now...and General Motors wasn't one of them! That's right -- they think these 10 stocks are even better buys.
Click here to learn about these picks!
*Stock Advisor returns as of February 6, 2017.
John Rosevear owns shares of Ford and General Motors. The Motley Fool owns shares of and recommends Ford. The Motley Fool recommends General Motors. The Motley Fool has a disclosure policy.