General Motors Companys Best Vehicle in 2015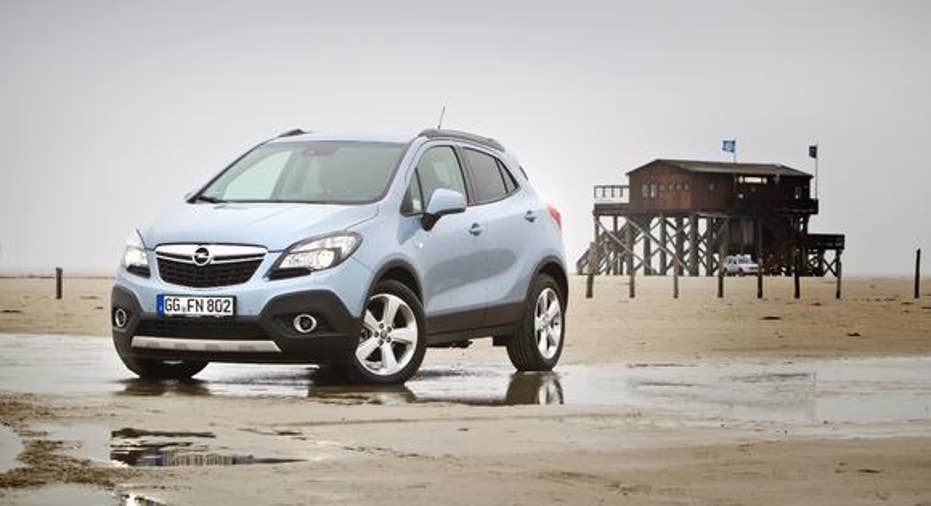 It isn't big and it isn't cheap, but the little Buick Encore has been drawing more and more buyers to GM all around the world. Image source: General Motors
What is General Motors' best vehicle in 2015?
We can make arguments for a few different models. Its big, truck-based SUVs have sold very well and generated huge profits. GM's full-size pickups have also had a great year in 2015, gaining market share on arch-rival Ford.
But the little SUV pictured above is arguably the best of all, at least in terms of sales gains. Not only has it posted a big sales gain in the U.S. this year, it's also one of the company's surprise best-sellers in both Europe and China.
A small premium SUV that seems to have found a sweet spot in the market The Buick Encore has turned out to be a surprise hit for GM here in the United States. With more and more buyers' tastes turning toward car-based crossover SUVs, the best models are seeing big sales increases. And perhaps surprisingly, this little Buick is drawing a lot of new buyers to the brand.
U.S. sales of the Encore are up over 33% this year versus 2014. And that's after a 53% year-over-year gain last year. In fact, through November, the Encore has posted monthly year-over-year sales gains for the last 23 month.
The Encore isn't cheap, starting at over $30,000. That's considerably more expensive than the similarly sized Honda HR-V, which competes to some extent with the Encore in markets around the world.
But the Encore is aimed a bit further upscale than the basic-transportation Honda. It's still an appealing package for the price, a refined SUV that's small enough to be parked easily in urban situations. Consumer Reports praises its "quiet cabin, great maneuverability, and smooth ride," though the Encore gets demerits for what the magazine describes as a "flawed driving position."
Whatever the flaws, they don't seem to be enough to discourage buyers. Not only is the Encore gaining ground in the U.S., it's also doing well overseas.
The Encore (and its Opel twin) is a hit overseas, tooGM doesn't generally break out separate sales figures for its models in Europe and China. But we know that the Encore has been a big part of Buick's surge in China over the last couple of years. Together with its midsize sibling, the Buick Envision, the Encore is a key reason why SUVs now account for 19% of GM's sales in China, up from 6.5% just a year ago.
The Opel Mokka, the Encore's twin, is one of Europe's best-selling vehicles. Image source: General Motors
Meanwhile, the Encore's twin, the Opel Mokka, has been one of Europe's best-selling vehicles since its 2012 debut. Opel is GM's German subsidiary, and under GM's new global product plan, it's sharing more and more models with Buick. It's easy to see the Mokka's appeal to European customers: It's small and easy to park in Europe's cramped cities, it gets good fuel economy, and it's quiet and smooth to drive.
That formula has helped make the Encore/Mokka GM's best vehicle for 2015 in markets around the world.
The article General Motors Companys Best Vehicle in 2015 originally appeared on Fool.com.
John Rosevear owns shares of -- and The Motley Fool recommends -- Ford and General Motors. ry any of our Foolish newsletter services free for 30 days. We Fools may not all hold the same opinions, but we all believe that considering a diverse range of insights makes us better investors. The Motley Fool has a disclosure policy.
Copyright 1995 - 2015 The Motley Fool, LLC. All rights reserved. The Motley Fool has a disclosure policy.