General Mills cuts profit forecast as freight, commodity costs weigh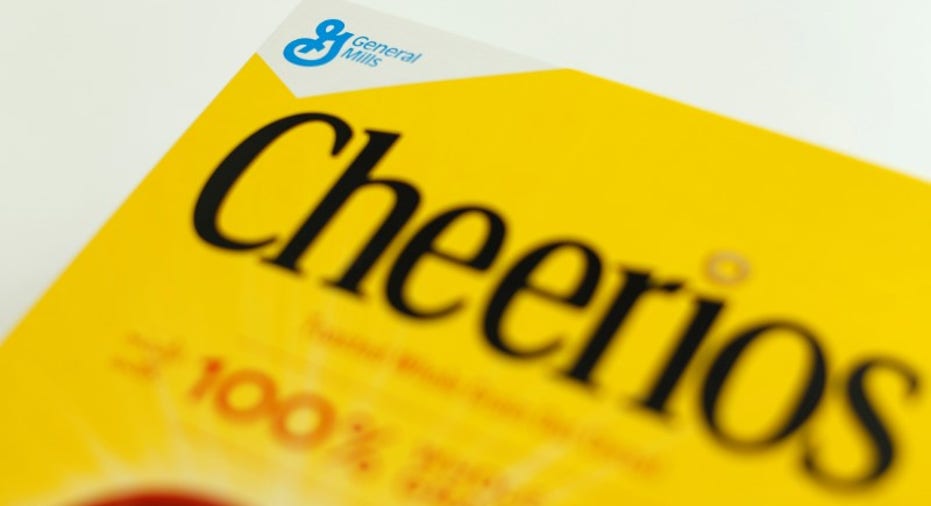 (Reuters) - Cheerios cereal maker General Mills Inc cut its yearly earnings forecast, citing a sharp increase in freight and commodity costs, driving its shares down 6 percent in premarket trading on Wednesday.
General Mills, like other U.S. packaged food companies, has been facing higher transportation costs as railroads and truck fleets have raised prices amid a shortage of drivers, reduced capacity, higher fuel prices and a strengthening U.S. economy.
"Like the broader industry, we're seeing sharp increases in input costs, including inflation in freight and commodities," General Mills Chief Executive Jeff Harmening said in a statement.
Minneapolis-based General Mills, the maker of Yoplait yogurt and Nature valley granola bars, now expects fiscal 2018 adjusted earnings per share to grow up to 1 percent, compared with a prior forecast for a 3 to 4 percent increase.
Net income attributable to General Mills more than doubled to $941.4 million in the third quarter ended Feb. 25, helped by a one-time tax benefit of $504 million from changes in the U.S. tax code.
Excluding one-time items, the company earned 79 cents per share.
Net sales rose 2.3 percent to $3.88 billion.
Analysts had expected third-quarter earnings of 78 cents per share and revenue of $3.78 billion, according to Thomson Reuters I/B/E/S.
(Reporting by Uday Sampath in Bengaluru; Editing by Sai Sachin Ravikumar)