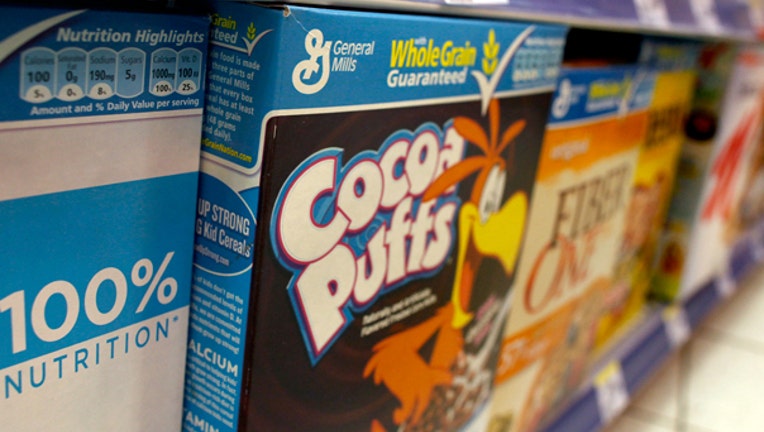 General Mills (NYSE:GIS) said on Wednesday its third-quarter earnings were up 1.8% to beat the    Street's expectations, as the cereal maker sold more products in its base business for the first time in two years.
The company had seen an extended decline in sales volume, which is measured by weight and fell each quarter since the third quarter of 2011, but swung to a higher volume during the latest period.
However, General Mills continued to show sales declines in two of its largest businesses, cereal and yogurt, and provided a downbeat forecast for the fourth quarter on higher marketing and supply chain costs.
Fourth-quarter earnings of 50 cents to 52 cents a share are expected, while the company increased its outlook for full-year adjusted earnings to between $2.66 and $2.68 a share. Analysts expected per-share earnings of 59 cents for the current quarter.
Shares of General Mills were up 2.28% to $47.48 a share in early morning trading.
"We are continuing to see slow, but steady, improvement in the operating environment," Chairman and Chief Executive Ken Powell said in a statement. "Trends in our established businesses are improving, and integration of our new businesses is going smoothly. We're preparing to launch a promising slate of new products as our new fiscal year begins this summer, and our plans for fiscal 2014 call for high single-digit EPS growth, consistent with our long-term model."
General Mills reported a profit of $398.4 million, or 60 cents a share, compared to $391.5 million, or 58 cents a share, in the year-earlier period. Adjusted per-share earnings, which exclude restructuring costs and other items, jumped nine cents to 64 cents.
Revenue climbed 7.5% to $4.43 billion.
The results beat Wall Street's view, as analysts projected revenue of $4.36 billion and per-share earnings of 57 cents.
Excluding acquisitions, sales rose 2% during the third quarter. Overall cereal sales fell 2%, and Yoplait yogurt sales dropped 4%. But General Mills' U.S. retail segment, its largest by revenue, posted a 2.1% rise in net sales and 13% jump in operating profit. Sales at its international segment surged 24% to $1.3 billion.