Generac Powers Down on Mild Winter, Weak Sales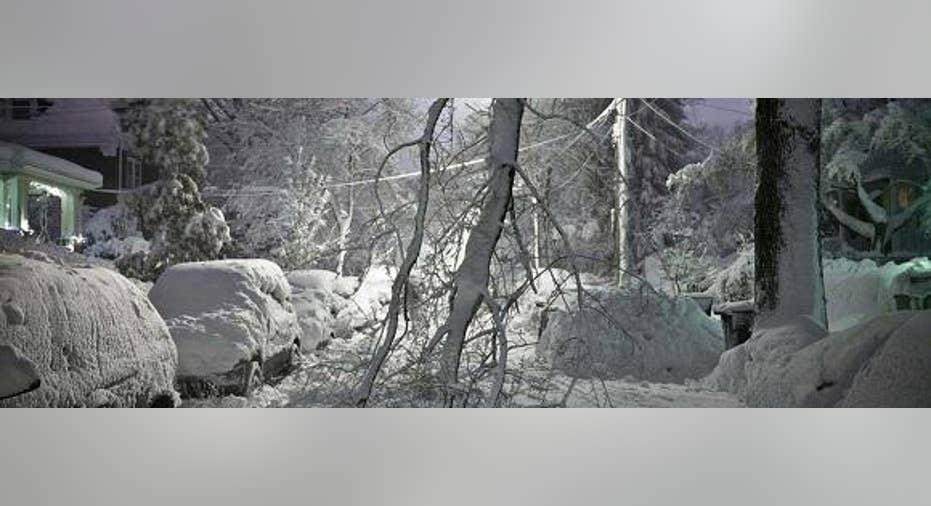 Image source: Generac.
Most people enjoy good weather, but for power-generator maker Generac Holdings , it can lead to tough situations. This past winter was warm in the northern hemisphere, and relatively uneventful from a storm standpoint, and that means a lack of power outages kept people from seeing the need for backup power generation. Coming into Wednesday's first-quarter financial report, Generac investors were prepared for falling sales and earnings, but even though the company managed to lessen the blow a bit better than most had expected, shareholders are still nervous about the recent trends the company has seen.
Let's look more closely at how Generac Holdings fared and whether it can power back up in the future.
Poor conditions weigh on Generac Generac's first-quarter results remained weak, as we've seen in recent quarters. Revenue fell 9% to $286.5 million, which was only a bit better than the double-digit percentage drop most investors were expecting to see. Adjusted net income fell by roughly the same percentage, weighing in at $30.9 million and working out to $0.46 per share. That was better than the $0.42 per share consensus forecast, but it still represented a year-over-year decline despite a substantial drop in outstanding share count.
Taking a closer look at Generac's financials, the weakness for the company once again stemmed from the commercial and industrial products unit. There, a decline in shipments of mobile products into the general rental and oil and gas markets helped send sales down by more than a fifth to $103 million. By contrast, the residential product sales division saw revenue increase by 1.4%. However, that gain masks the fact that recent acquisitions were responsible for offsetting a significant decline in shipments of home standby power generators.
Generac's margin performance was mixed. Gross margin climbed by more than a percentage point to 34.2%, reflecting dramatic drops in costs of goods sold. However, rising expenses in selling and service along with general overhead costs hurt operating profits, hitting operating margins by about five percentage points to fall below the 10% level.
CEO Aaron Jagdfeld tried to put Generac's numbers in perspective. "Shipments of residential products came in modestly ahead of our expectations," Jagdfeld said, "benefiting from improved activations over the prior year." The CEO also noted that low energy prices have been the main driver in weaker sales of the mobile products that oil and gas producers find most useful.
What's ahead for Generac?Generac remains optimistic about its future. As Jagdfeld said, "We initiated a number of meaningful but necessary actions during the first quarter to better align our cost structure with customer demand." Moreover, integration efforts from acquisitions of Country Home Products and Pramac should lead to geographical and sales-mix diversification benefits.
Generac also maintained its guidance for the full 2016 year, saying the Pramac acquisition should help it boost net sales by 10% to 12%. Investors should still expect an organic sales decline of 5% to 7% after taking into account currency impacts and removing acquisition-produced revenue. That news might have come as a shock to some investors, especially given the fact that crude oil prices have rebounded significantly from their worst levels of the quarter. However, given that many energy producers are waiting for a more substantial rise before committing to increased production, the hesitancy on the part of Generac to predict a quicker turnaround seems prudent, if conservative.
Generac investors were disappointed with the lack of change in guidance despite its better-than-expected results, and the stock fell about 2% in the first hour of trading following the announcement. Even once weather-related impacts return to more normal levels, what's important for Generac is laying the groundwork for better growth when conditions in the company's key target industries start to improve.
The article Generac Powers Down on Mild Winter, Weak Sales originally appeared on Fool.com.
Dan Caplinger has no position in any stocks mentioned. The Motley Fool recommends Generac Holdings. Try any of our Foolish newsletter services free for 30 days. We Fools may not all hold the same opinions, but we all believe that considering a diverse range of insights makes us better investors. The Motley Fool has a disclosure policy.
Copyright 1995 - 2016 The Motley Fool, LLC. All rights reserved. The Motley Fool has a disclosure policy.