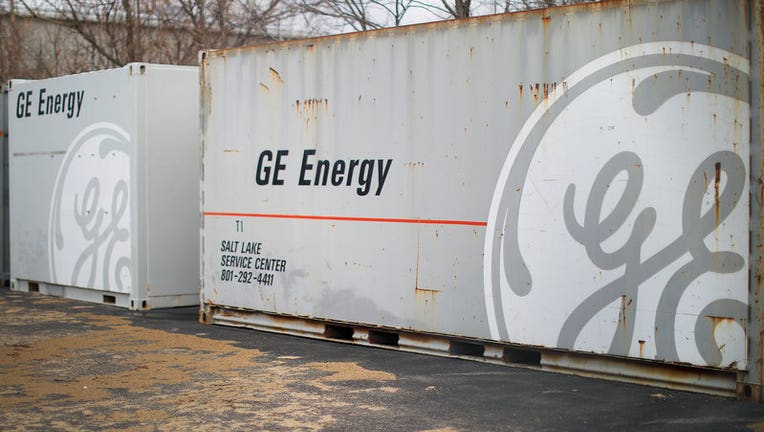 General Electric Co's profit fell nearly 60 percent in the second quarter and it put off an expected "reset" of 2018 earnings targets, sending shares down sharply.
The maker of power plants, jet engines, medical scanners and other industrial equipment said its profit and sales declines largely reflected sale of its appliances business, and it affirmed its full-year forecast for cash flow, profit, revenue and operating margin. However, it expects full-year profit and cash flow to be at the low end of its forecasts.
Some analysts now expect it to cut its 2018 earnings target of $2 a share for 2018, and that will happen later in the year, possibly November. Analyst consensus 2018 estimate is $1.73, according to Thomson Reuters I/B/E/S.
"Until this earnings reset plays out, the stock will essentially remain in a state of limbo," Deane Dray, an analyst at RBC Capital Markets, said in a note.
Incoming CEO John Flannery acknowledged his review would take time, but it was under way and wasn't altering GE's operations or 2017 outlook. "I'm not worried that we're going to be dead in the water in the meantime," he said.
Shares were down 4.6 percent at $25.45 in early trading.
GE faced a "slow-growth, volatile environment" in the quarter, Chief Executive Jeff Immelt said in his final earnings release before his Aug. 1 retirement, when GE healthcare chief John Flannery takes over.
GE is "in the middle of a series of deep dives into the businesses," Flannery said on a conference call with analysts. "We also are taking a hard look at our corporate spending" to ensure it contributes to earnings.
GE has cut $670 million in industrial overhead costs so far this year, Immelt said, and will "meet or exceed" its $1 billion target for 2017 - a goal set after discussion with activist investor Trian Fund Management.
GE was under pressure to report strong cash flow after a weak showing in the first quarter that included an unexpectedly large $1.6 billion outflow of cash due to slow customer payments and failure to deliver some power plant equipment.
Cash flow from operations totaled $3.6 billion, up from $400 million in the first quarter. The figure was down 67 percent from a year ago, partly reflecting the loss of contributions from the appliances division.
Revenue fell 12 percent to $29.56 billion as weakness in its energy connections business offset strength in renewables and power units. GE's energy connections business provides electrification and automation products to the oil and gas, mining, utility and marine industries.
The revenue figure was slightly above the $29.02 billion consensus estimate of analysts polled by Thomson Reuters I/B/E/S. GE said its appliances sale eliminated $3.1 billion of revenue.
Net profit slumped 59 percent to $1.34 billion, or 15 cents a share, in the quarter ended June 30, from $3.30 billion, or 36 cents a share, a year earlier.
Adjusted earnings fell 45 percent to 28 cents a share, compared with estimates for 25 cents. (By Alwyn Scott; Additional reporting by Rachit Vats in Bengaluru; Editing by Bernadette Baum and Nick Zieminski)