GE, Boeing, Oracle Take Action to Support Border Tax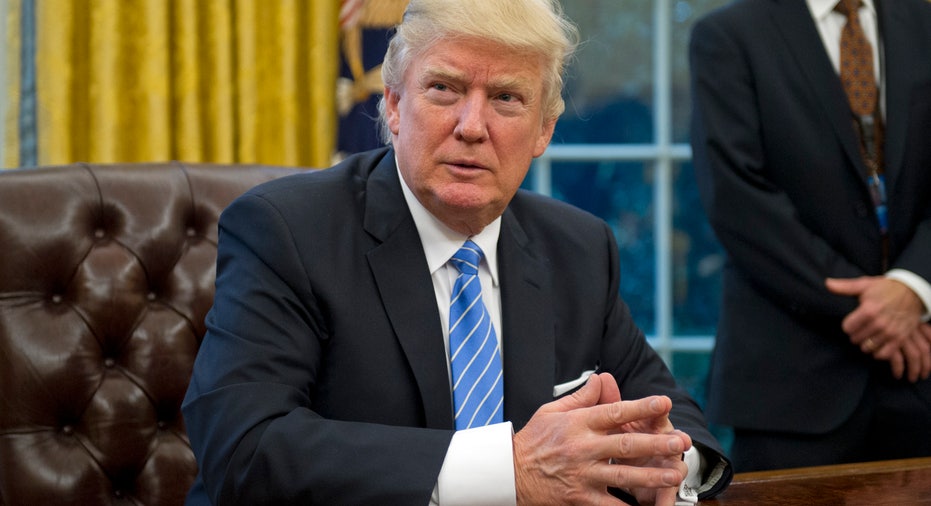 U.S. companies including major exporters General Electric Co and Boeing Co launched a coalition on Thursday to back a House Republican plan to tax all imports, saying the proposal would "support American jobs and American-made products."
The group, comprised of more than 25 U.S. companies and dubbed the "American Made Coalition," also includes Dow Chemical Co, Eli Lilly and Co, Pfizer Inc, and Oracle Corp, the companies confirmed.
The group's launch underscored a growing division in corporate America over the House Republican proposal that would cut corporate income tax to 20 percent from 35 percent, exclude export revenue from taxable income and impose the 20 percent tax on imports.
President Donald Trump has sent mixed signals about border taxes and the House proposal could face difficulties in the U.S. Senate where some Republicans question whether it would unduly raise prices for U.S consumers and businesses.
Companies that rely heavily on imports, such as retailers Target Corp and Best Buy Co Inc, say a border tax would outweigh the benefit of a lower headline corporate tax. Net exporters like Boeing and companies that are purely domestic U.S. concerns say they would benefit.
"American workers and businesses are not competing today on a level playing field with foreign competitors because of an outdated and unfair tax system," said John Gentzel, a spokesman for the coalition. The current tax system unfairly subsidizes imports of foreign goods, the group said.
David Lewis, Lilly's vice president of finance and corporate tax, said in a statement the group supports the House Republican blueprint.
Many of the companies in the coalition - including Boeing and GE - successfully formed their own group in 2015 to save the Export-Import Bank, a government-backed loan program that helps foreign buyers purchase American exports.
Meanwhile, the Retail Industry Leaders Association, which represents more than 120 trade associations and companies, launched a separate coalition on Wednesday to fight the House Republican proposal known as the "border adjustment" tax.
"The border adjustable tax is harmful, untested, and would put American retail jobs at risk and force consumers to pay as much as 20 percent more for family essentials," said Sandy Kennedy, president of the group.
Retailers, oil refiners and foreign automakers including Toyota Motor Corp have been lobbying Congress, fearing that a big tax on imports would hurt their sales and profits and put them at a disadvantage to rivals more reliant on U.S.-made products.
Best Buy has circulated a flyer to lawmakers, which cites an analyst forecast that a 20 percent tax would wipe out the company's projected annual net income of $1 billion and turn it into a $2 billion loss, Reuters reported this week.