GE 4Q Beats Street on Top, Bottom Lines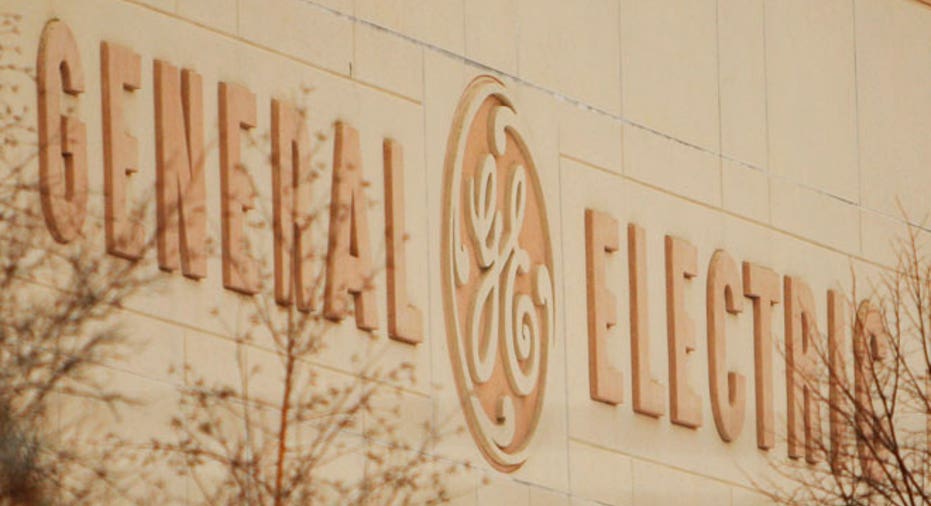 General Electric (NYSE:GE) reported a 7.5% jump in fourth-quarter earnings, fueled by demand in China and other emerging economies, to beat Wall Street expectations.
Profit for the quarter was $4.01 billion, or 38 cents a share, up from $3.73 billion, or 35 cents, a year prior. Adjusted earnings, which exclude pension costs and other items, rose to 44 cents from 39 cents. GE recorded revenue of $39.33 billion, a 3.6% jump.
GE's earnings were a penny ahead of analysts' expectations of 43 cents a share, and revenue topped estimates of $38.74 billion.
The conglomerate said demand in emerging economies helped offset what chief executive Jeff Immelt described as an "uncertain fiscal environment" in developed markets like the U.S. and Europe. Immelt also said last month that uncertainty cause by the fiscal cliff dampened investments among corporate customers, hurting GE's sales.
"We ended the year with a strong quarter despite the mixed global economic environment," Immelt said in a statement. "The outlook for developed markets remains uncertain, but we are seeing growth in China and the resource rich countries. With our largest backlog in history and a substantial amount of cash generated by our businesses in the fourth quarter, we have great momentum going into 2013."
He added: "With our strong backlog and good momentum in margins, we are well-positioned to achieve our 2013 framework: double-digit earnings growth and solid organic revenue growth for the Industrial segment, significant cash returned to the parent company from GE Capital, further margin expansion, and returning cash to shareholders."
Its industrial businesses, including energy infrastructure and aviation, are closely watched by investors, as the company downsizes its GE Capital finance unit. The industrial business saw a profit increase of 12% to $4.89 billion over the same period a year ago, while revenue rose 3.9% to $28.22 billion. GE's industrial margin was 15.1%, and the company expects it to increase 0.7% in 2013.
Orders for big-ticket industrial equipment reversed declines in two consecutive quarters, rising 2%. Infrastructure orders rose to $28.5 billion.
GE Capital's revenue was $11.77 billion, a 1.7% increase, and its profit climbed 8.9% to $1.81 billion.
Shares of GE were up 60 cents, or 2.77%, in early trading Friday.