Gasoline, rents seen lifting U.S. monthly CPI; annual rates to slow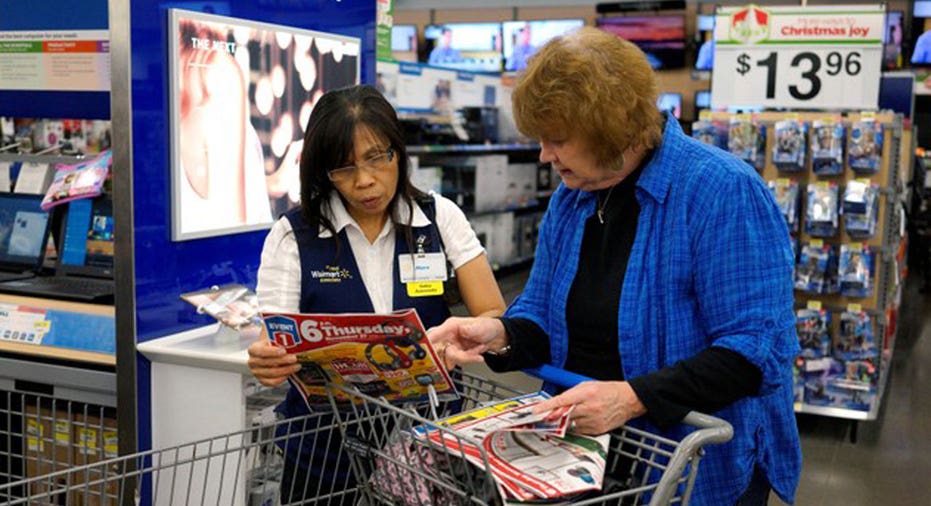 U.S. consumer prices likely increased solidly in January, boosted by rising gasoline and rents, but annual inflation growth is expected to have slowed as the large price gains from last year drop out of the calculation.
Despite the anticipated moderation in the annual inflation rates, Wednesday's report from the Labor Department will probably not change expectations for an acceleration in price pressures this year. A surge in annual wage growth in January ignited inflation concerns, sparking a sell-off on Wall Street and lifting benchmark U.S. Treasury yields to a four-year high.
There are fears that inflation, which is seen driven by a tightening labor market and increased government spending, could force the Federal Reserve to be a bit more aggressive in raising interest rates this year than is currently anticipated.
The U.S. central bank has forecast three rate hikes this year, with the first increase expected in March.
"The ingredients are in place for stronger inflation this year, but the acceleration is going to be fairly gradual," said Ryan Sweet, senior economist at Moody's Analytics in West Chester, Pennsylvania. "A significant acceleration in inflation is something to worry about in 2019."
The Consumer Price Index probably increased 0.3 percent in January after gaining 0.2 percent in December, according to a Reuters survey of economists. The year-on-year increase in the CPI is seen slowing to 1.9 percent from 2.1 percent in December because of less favorable base effects.
Excluding the volatile food and energy components, the CPI is forecast rising 0.2 percent after a similar gain in December. The year-on-year rise in the so-called core CPI is expected to have moderated to 1.7 percent from 1.8 percent in December. The core CPI is viewed as a better measure of underlying inflation trends.
The Fed tracks a different index, the personal consumption expenditures price index excluding food and energy, which has consistently undershot the U.S. central bank's 2 percent target since mid-2012. Economists also expect the increase in the annual core PCE index slowed down in January from 1.5 percent in December. The data will be published in early March.
CORE INFLATION SEEN FIRMING
"Base effects turn much more favorable in March, and we expect year-ago core inflation rates to firm noticeably in a few months," said Daniel Silver, an economist at JPMorgan in New York.
While average hourly earnings shot up 2.9 percent in January, the largest rise since June 2009, from 2.7 percent in December, some economists do not expect the relatively strong wage gains to translate into higher inflation. They argue that the link between faster wage growth and consumer prices is weak.
"Wages are a small part of the total cost of a good," said Marc Chandler, chief currency strategist at Brown Brothers Harriman in New York. "The relationship between wages and CPI is weak."
Monthly inflation in January was probably lifted by a rebound in gasoline prices and a pickup in the cost of food. Solid increases in rents should keep the core CPI supported.
The core CPI has tended to increase at the start of the year likely as businesses test their pricing power. Economists believe the core CPI could still surprise on the upside in January even though the government tries to strip seasonal fluctuations from the data.
With the January inflation report, the government will incorporate some methodology changes, which could inject volatility into the data.
Used car prices will change to a single month price change from a three-month moving average. Smart phones will be quality adjusted to account for the rapid rate of technological advancements and improved quality to customers.
"On balance we are not going to see any kind of material change to the trend of overall consumer price inflation as we start the year," said Sam Bullard, a senior economist at Wells Fargo Securities in Charlotte, North Carolina.
(Reporting by Lucia Mutikani; Editing by Andrea Ricci)