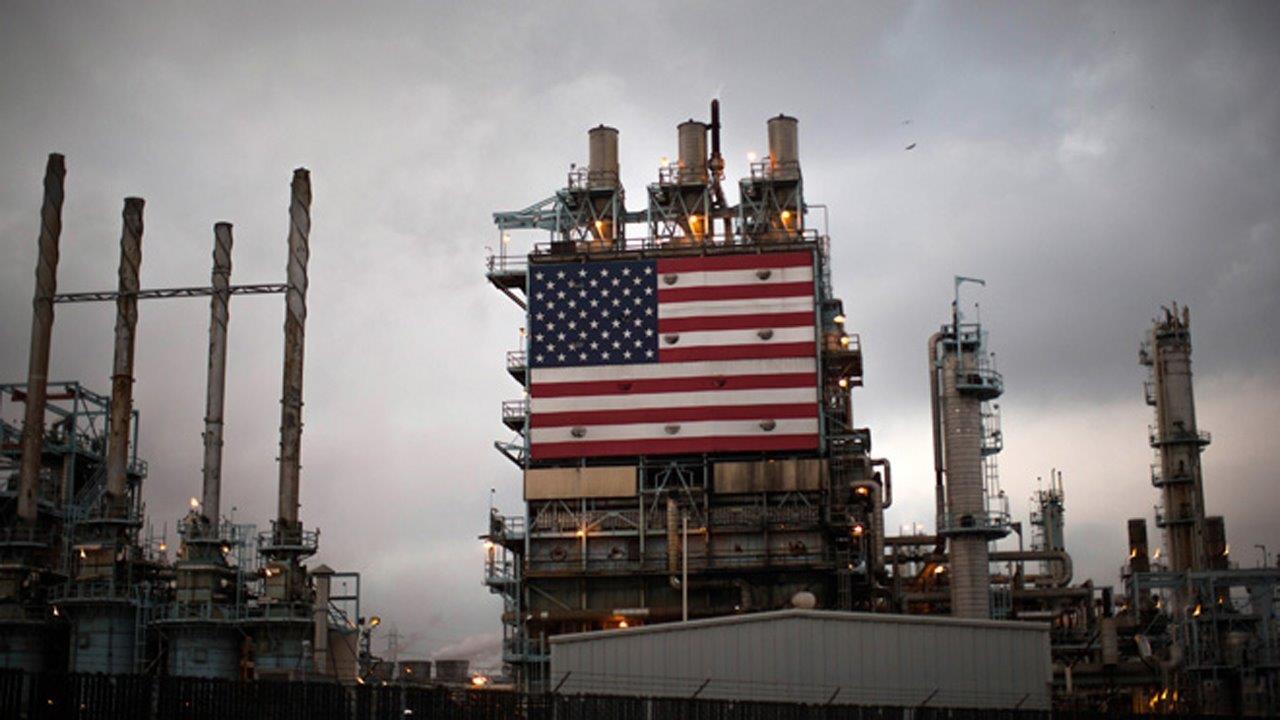 Continue Reading Below
Advertisement
U.S. West Texas Intermediate (WTI) crude <CLc1> edged down 13 cents or 0.3 percent to $46.44 a barrel. International Brent crude futures <LCOc1> closed up 11 cents or 0.2 percent to $52.00 a barrel. The discount for U.S. WTI versus Brent reached $5.92 a barrel on Tuesday, its widest in more than two years. <CL-LCO1=R>
In U.S. gasoline markets futures <RBc1> jumped 4 percent to settle at 1.7833, the highest in more than two years.
Prices would be higher if not for record refinery runs in 2017, says Matt Smith, director of commodity research at Clipperdata.
"They're not spiking as much as they would have had we not had the backdrop of plentiful inventories," said Smith, adding that gasoline supplies sit at a five year high for this time of year.
Motiva Enterprises [RIC:RIC:MOTIV.UL] was cutting production at the nation's largest refinery due to flooding, sources said. Motiva has still not decided whether to completely shut the refinery in Port Arthur, Texas.
Sources told Reuters ExxonMobil was shutting its Beaumont, Texas refinery.
Some refineries were preparing for restarts, but heavy rains were expected to last through Wednesday, adding to catastrophic flooding in Houston.
The storm has set a rainfall record for tropical cyclones in Texas, the National Weather Service said.
More than 18 percent of oil production in the Gulf of Mexico was shut in on Tuesday due to Harvey, the U.S. Department of the Interior's Bureau of Safety Environmental Enforcement said.
Still, tropical Storm Harvey, which has been downgraded from a hurricane, hit oil refiners harder than crude producers.
After settlement, industry group the American Petroleum Institute said its data showed U.S. crude stocks fell last week, while gasoline inventories increased and distillate stocks drew.
Crude markets were also eyeing disruptions in Libya and Colombia.
In Libya, militia pipeline blockades closed three oilfields and forced state-run National Oil Corp to declare force majeure at several sites.
In Colombia, a bomb attack by the leftist ELN rebel group halted pumping operations along the country's second-largest oil pipeline.
Yet crude remains in ample supply. Jefferies bank said it was lowering its fourth-quarter Brent oil price estimates to $55 a barrel from $60 and its 2018 forecast to $57 from $64.
(Additional reporting by Libby George in London, Henning Gloystein in Singapore; Editing by Dale Hudson and David Gregorio)