Gas prices to spike as Harvey takes out refineries
Drivers across the U.S. will see Hurricane Harvey's impact at the gas pump, as the energy hub of southeast Texas faces devastating floods with the storm continuing to churn near the Gulf Coast.
Houston, America's fourth-largest city, and the surrounding area are facing what the National Hurricane Center has called catastrophic and life-threatening floods. Emergency crews have made 3,000 water rescues since Harvey arrived late Friday, and government officials have warned that flooding could become worse as more rainfall hits the region. The National Hurricane Center says Harvey, now a tropical storm, is expected to affect Texas and southwestern Louisiana through Friday.
In addition to swamping homes and businesses, Harvey took out an estimated 16% of the nation's refining capacity, crimping the industry's ability to produce gasoline and other fuels. Energy companies, including Exxon Mobil (NYSE:XOM), Valero (NYSE:VLO) and Royal Dutch Shell (NYSE:RDSA), have temporarily shut down refining plants near Corpus Christi and Houston. The Texas Gulf Coast is home to about 30 refineries that account for nearly 30% of U.S. capacity. Ten of those refineries had shut down by Monday, based on a tally by S&P Global Platts.
Motorists throughout the U.S. should expect gasoline prices to jump, while consumers driving in Texas, Louisiana and neighboring states will see the largest increase in the coming days and weeks. Patrick DeHaan, senior petroleum analyst at GasBuddy, said the national average could climb as much as 10 cents a gallon this week, followed by another gain of 5 to 10 cents next week. The Gulf Coast will see prices climb roughly 25 to 30 cents. By comparison, Hurricane Katrina sent the national average about 50 cents higher.
Gas prices averaged $2.38 a gallon on Monday morning, up two pennies from Sunday, according to GasBuddy. U.S. gasoline futures, which touched two-year highs late Sunday, were trading 2.7% higher at $1.58 a gallon.
"Once refineries get back online, the next challenge is moving products out and moving oil in," DeHaan said. "All of this is happening at a time when refineries are ramping up for Labor Day weekend."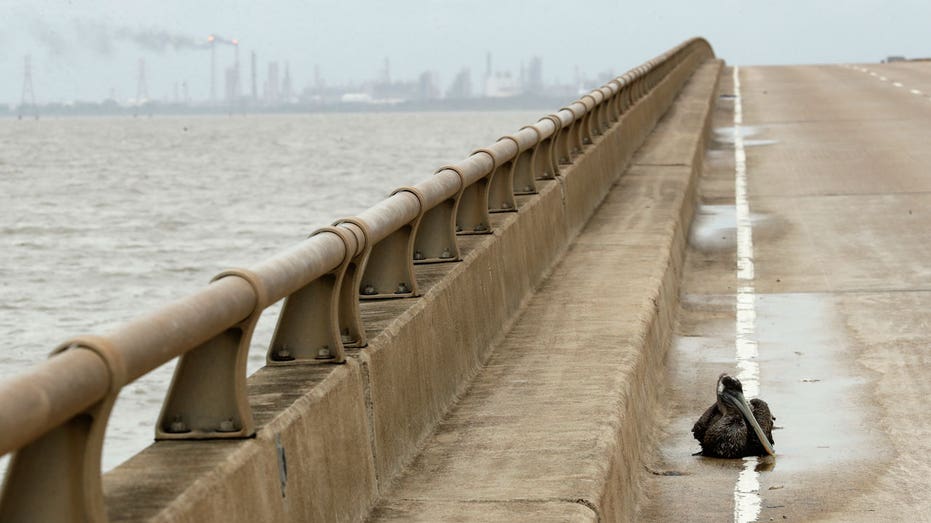 Refining company Phillips 66 (NYSE:PSX), which closed its Houston headquarters, a refinery and two terminals, said it's asking owners of Phillips 66- and Conoco-branded gas stations to "exercise good judgement" when posting prices for gasoline and diesel. It also reminded stations about laws that prohibit price gouging.
"We are providing as much fuel as we can into the market to try to meet demand," Phillips 66 said.
Harvey not only forced refineries to close, but it brought 22% of offshore oil production to a halt, the U.S. Department of the Interior said. Pipelines that carry crude to Gulf Coast refineries are out of commission, and some producers in the Eagle Ford shale also suspended drilling, raising concerns over a near-term supply crunch in the region.
DeHaan noted that even when refineries can restart, many employees will be unable to travel.
Phil Flynn, senior market analyst at Price Futures Group, said it could take weeks or months for some refineries to come back online.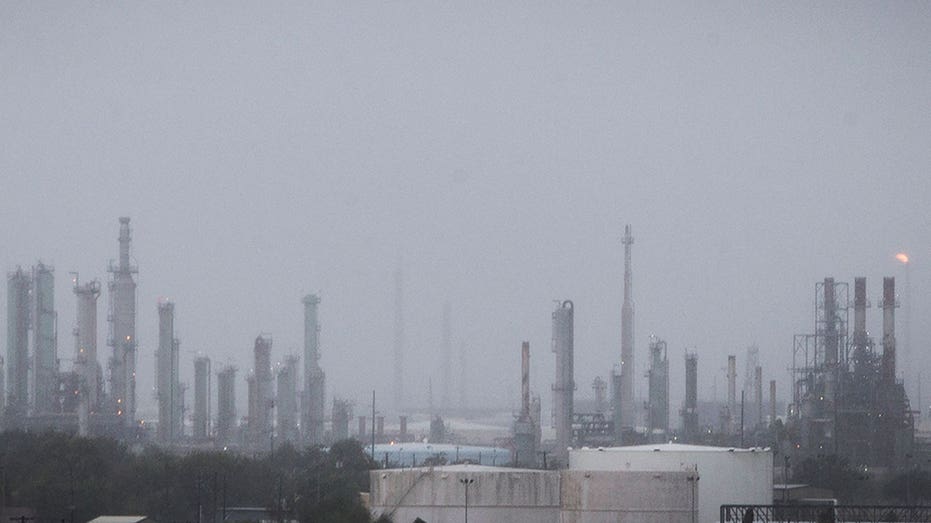 "I think this is the most challenging situation I've ever seen in the U.S. energy industry," but "the U.S. energy industry is amazing" and is already working to get refineries back up and running, he said. "It's not only gasoline prices. This can float down to food prices."
Refineries continue to assess how much damage was caused by flooding from Harvey. Until the damage becomes clear, gas prices in Texas will continue to rise, AAA said. As of Monday, Texas gas prices were up four cents versus last week at $2.17 a gallon.
Colonial Pipeline, which operates the largest pipeline for gasoline and distillates, said it has yet to experience any disruptions. Colonial's pipeline runs from Houston to Linden, New Jersey. Two separate incidents last year involving the Colonial pipeline impacted gas prices. After Hurricane Katrina, it was shut down for more than two days after losing power.