Gas prices offer relief, but it may not last for long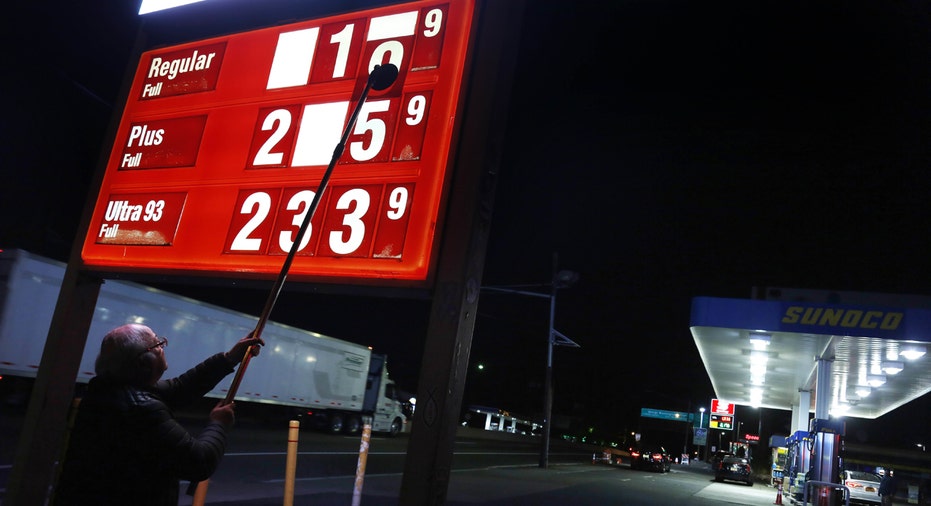 Drivers are getting a break at the pump, as gas prices pull back from early February highs. But the trend may be cut short with spring approaching.
The national average for regular gasoline dipped to $2.53 a gallon Tuesday, four cents cheaper than a week ago and down from a 2018 high of $2.61 on Feb. 5, according to AAA. The travel group also said motorists in nearly every state are paying less to fill up. The Midwest and Southern regions have seen the largest declines.
Robust supplies of gasoline have allowed prices across the country to pull back over the past two weeks. U.S. gasoline stocks increased by more than double what analysts expected in the week ending Feb. 9, according to the latest report from the Energy Information administration.
Relief at the pump may be short-lived. Gas prices tend to climb heading into the spring, when refineries begin to shut down and make the switch to producing summer-blend fuel. Gasoline production slows down during the maintenance period that begins in February, causing upward pressure on prices. Summer-blend fuel is also more expensive than the winter blend.
"The question isn't how low will they go, but how long will we see prices decline," AAA spokesperson Jeanette Casselano said. "A handful of major refineries are undergoing maintenance. If production slows at a high rate [or] if crude oil prices jump, these events could push pump prices back up in late February or March."
Gas prices remain elevated compared to year-ago levels. States in the mid-Atlantic and Northeast, including New Jersey (32 cents), Rhode Island (32 cents), Massachusetts (31 cents), Vermont (31 cents) and Pennsylvania (29 cents), have seen the most substantial increases nationwide since February 2017.