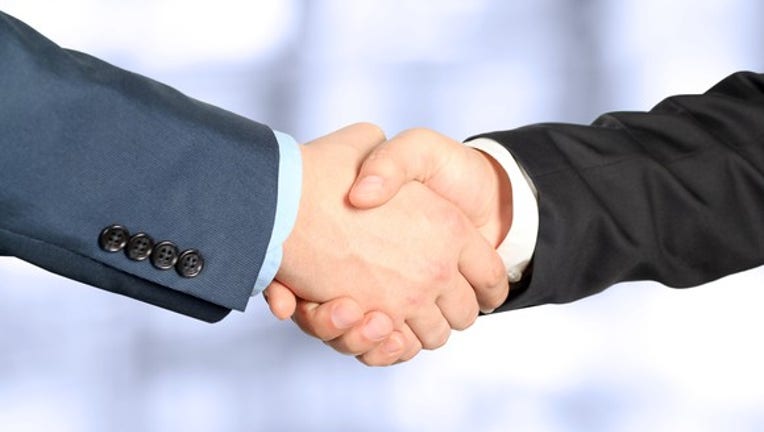 Gartner(NYSE: IT)reported first-quarter financial results on May 4. The leading provider of research and analysis on the IT industry saw its profits dinged by acquisition-related charges, but management expects the company's recent deals to be meaningfully accretive to earnings in the years ahead.
Gartner results: The raw numbers
Data Source: Gartner Q1 2017 earnings press release.
What happened this quarter?
Total revenue jumped 12% year over year to$625.2 million -- and 13% excluding the impact of foreign currency headwinds -- fueled primarily by growth in its research division.
Adjusted EBITDA (earnings before interest, taxes, depreciation, and amortization), which excludes stock-based compensation and certain acquisition-related charges, rose 3% to$106.1 million, and 1% on a currency-neutral basis.
Earnings per share -- adjusted to exclude acquisition-related items -- declined 10% to $0.60.
Business segment results
Research revenueleapt 15% to $504.7 million. Gross contribution margin decreased to 69% from 70% in Q1 2016. Client retention and wallet retention (retention times revenue-per-customer) also declined, to 83% and 104%, respectively, compared to 84% and 105% in prior-year period. And contract value was$1.95 billionatthe end of the first quarter, a year-over-year increase of 13% (15% in constant currency).
Consulting revenue rose 2% on a constant-currency basis to $85.2 million. Consulting segment gross contribution margin fell to 33% from 35% in the year-ago quarter, and utilization dropped to 65% from 67%. Gartner's billable headcount for its consultant force at the end of the quarter was 650, which was up from 618 in Q1 2016. Its backlog, however, decreased to $103.2 million at March 31, 2017, compared to $114.1 million a year earlier.
Additionally, revenue for its events business increased 10% to $35.3 million, with gross contribution margin declining to 38% from 41%.
Image source: Getty Images.
CEB acquisition update
On Jan. 5, Gartner announced that it was acquiring CEB Inc., the operational-best-practices and talent-management company. The deal closed on April 5, for a total enterprise value of approximately$3.5 billion.
Commenting on the acquisition in Gartner's earnings release, CEO Gene Hall said that he's "extremely excited about our prospects for long term growth in both the Gartner and CEB businesses."
Looking forward
Gartner updated its financial outlook for 2017 to reflect the closing of the CEB deal, including:
Total revenue of $3.219 billion to $3.314 billion, compared to previous estimates of $2.680 billion to $2.745 billion
Adjusted EBITDA of $685 million to $735 million, up from $495 million to $530 million
Adjusted EPS of $3.32 to $3.60, versus $3.15 to $3.35
"The combination of Gartner and CEB will create tremendous value," Hall said during a conference call with analysts. "We continue to expect that, by 2020, we will see an attractive double-digit growth for both the CEB and the Gartner businesses."
10 stocks we like better than GartnerWhen investing geniuses David and Tom Gardner have a stock tip, it can pay to listen. After all, the newsletter they have run for over a decade, Motley Fool Stock Advisor, has tripled the market.*
David and Tom just revealed what they believe are the 10 best stocks for investors to buy right now... and Gartner wasn't one of them! That's right -- they think these 10 stocks are even better buys.
Click here to learn about these picks!
*Stock Advisor returns as of May 1, 2017
Joe Tenebruso has no position in any stocks mentioned. The Motley Fool owns shares of and recommends Gartner. The Motley Fool has a disclosure policy.