Gartner Inc. Sales Rise 15%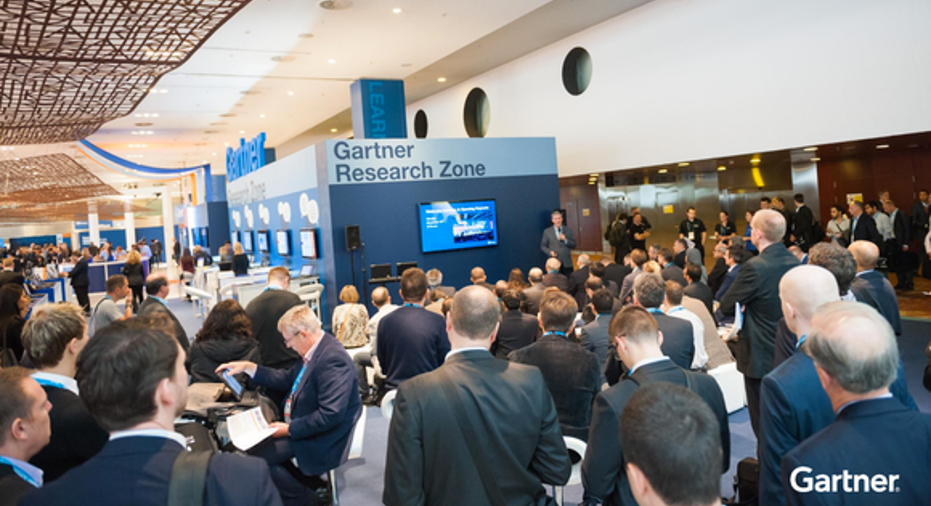 Image source: Gartner.
Gartner(NYSE: IT)saw its third-quarter revenue driven higher by the growth of its renowned research group, prompting the company to raise its sales and profit forecast for the year. It reported results Nov. 3.
Gartner results: The raw numbers
| Metric | Q3 2016 | Q3 2015 | Growth (YOY) |
| --- | --- | --- | --- |
| Revenue | $574.059 million | $500.166 million | 15% |
| Net income | $30.484 million | $30.366 million | 0% |
| Earnings per share | $0.36 | $0.36 | 0% |
YOY = Year over year. Data source: Gartner Q3 2016 earnings press release.
What happened with Gartner this quarter?
Total revenue jumped 15% year over year, to$574 million, fueled by solid growth across Gartner's business segments.
Normalized EBITDA (earnings before interest, taxes, depreciation, and amortization), which excludes stock-based compensation and certain acquisition-related charges, rose 14%, to$91 million, and 10% when excluding the effects of foreign-currency fluctuations.
Earnings per share remained flat at $0.36 on a GAAP basis, and increased 7% after adjusting for acquisition-related items.
Business segment results
Research revenueleaped 16% (17% in constant currency), to $462 million. Gross contribution margin held steady at 69%, while client retention and wallet retention (retention times revenue per customer) declined to 83% and 104%, respectively, down from 84% and 106% in Q3 2015. And contract value was$1.82 billionatthe end of the quarter, good for a year-over-year increase of 9% (13% in constant currency).
Consulting revenue also rose, by 6%, to $79 million. The consulting segment's gross contribution margin fell to 27% from 29% in the year-ago quarter, while utilization remained at 63%. Gartner also continues to expand its consultant force, with its billable headcount growing to 630, up from 588 in the prior-year period. Gartner's backlog, however, decreased to $104.2 million as of Sept. 30, down from $109.6 million atthe end of the third quarter of 2015.
Additionally, revenue for Gartner's events business jumped 14%, to $33.5 million, with segment gross contribution margin improving to 43% from 39% in the year-ago period.
Looking forward
These results prompted Gartner's management to raise its outlook for full-year sales to $2.435 billion to $2.465, and for EPS to $2.89 to $3.05, up from previous estimates of $2.405 billion to $2.465 billion and $2.67 to $2.89, respectively.
"As we enter the fourth quarter of the year, we have great momentum, a very robust pipeline and strong operational execution," said CEO Gene Hall in a press release. "I am excited about our business and our ability to achieve long term growth in cash flow and earnings."
10 stocks we like better than Gartner When investing geniuses David and Tom Gardner have a stock tip, it can pay to listen. After all, the newsletter they have run for over a decade, Motley Fool Stock Advisor, has tripled the market.*
David and Tom just revealed what they believe are the ten best stocks for investors to buy right now... and Gartner wasn't one of them! That's right -- they think these 10 stocks are even better buys.
Click here to learn about these picks!
*Stock Advisor returns as of November 7, 2016
Joe Tenebruso has no position in any stocks mentioned. The Motley Fool owns shares of and recommends Gartner. Try any of our Foolish newsletter services free for 30 days. We Fools may not all hold the same opinions, but we all believe that considering a diverse range of insights makes us better investors. The Motley Fool has a disclosure policy.