Garmin Ltd. Returns to Growth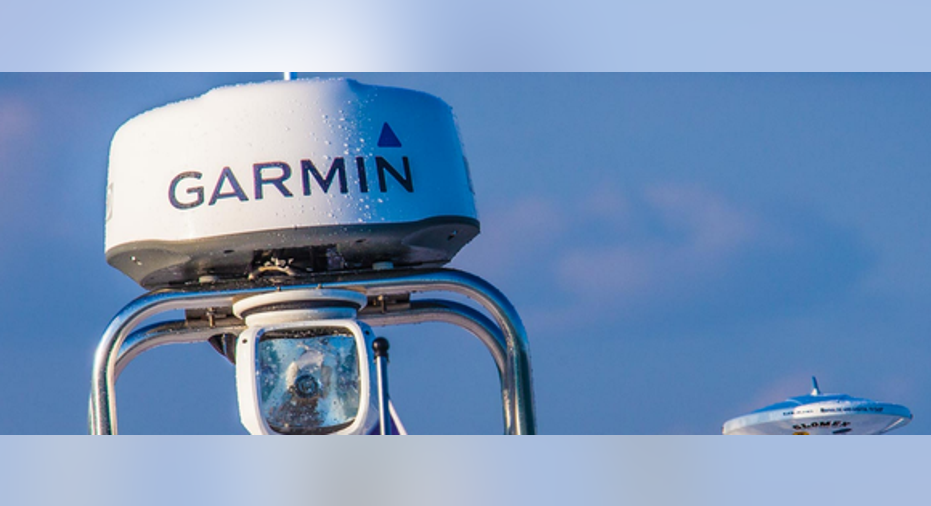 Image source: Garmin.
Garmin reported first-quarter results on April 27. Despite continued declines in its automotive-related products, the navigation technology company is enjoying renewed sales growth as it diversifies into new markets.
The raw numbers
| | Q1 2016 | Q1 2015 | Growth (YOY) |
| --- | --- | --- | --- |
| Revenue | $624.040 million | $585.394 million | 7% |
| Gross Profit | $339.850 million | $344.122 million | (1%) |
| Operating Income | $103.803 million | $111.698 million | (7%) |
Data source: Garmin Q1 2016 earnings press release.
What happened with Garmin this quarter?
Total revenue rose 7% to $624 million, as a 17% collective increase in sales for Garmin's fitness, outdoor, aviation, and marine segments (which together comprised 69% of the company's Q1 revenue) more than offset an 11% drop in auto segment sales.
Gross and operating margins were 54.5% and 16.6%, respectively, down from 58.8% and 19.1% in the first quarter of 2015.
Pro forma net income -- which excludes the effects of foreign currency movements and income tax adjustments -- declined 13% to $92 million. And pro forma earnings per share, helped somewhat by stock buybacks, decreased 11% to $0.49.
Operating segment resultsGarmin's fitness segment revenue grew 9% year-over-year to $142 million, due largely to solid sales of the company's wrist-worn heart rate monitors. Yet segment gross margin declined to 51% from 63% in Q1 2015, mostly due to a less favorable product mix.
Aviation segment sales rose 8% to $106 million in the first quarter, and segment gross margin increased to 74%, up from 73% in the prior-year period.
Outdoor segment revenue surged 33% to $97 million, driven by strong sales of Garmin's wearable, golf, and dog products. And marine segment revenue jumped 29% to $83 million, on the strength of the company's chartplotter and fish finder product lines.
Garmin's largest segment, however, remains in a secular decline. Auto-related sales fell 11% to $196 million in the first quarter, as consumers continue to migrate toward free smartphone navigation apps.
Looking forwardManagement continues to expect full-year 2016 revenue of approximately $2.82 billion and pro forma earnings per share of around $2.25.
"We started out 2016 strong with total revenue growth of 7% led by robust double digit growth in our marine and outdoor segments, and high single digit growth in our fitness and aviation segments," said CEO Cliff Pemble in a press release. "With the majority of the year still ahead of us, we recognize that there are many challenges and uncertainties yet to be encountered. We will continue to focus on innovation and execution to deliver compelling products to the markets we serve."
The article Garmin Ltd. Returns to Growth originally appeared on Fool.com.
Joe Tenebruso has no position in any stocks mentioned. The Motley Fool has no position in any of the stocks mentioned. Try any of our Foolish newsletter services free for 30 days. We Fools may not all hold the same opinions, but we all believe that considering a diverse range of insights makes us better investors. The Motley Fool has a disclosure policy.
Copyright 1995 - 2016 The Motley Fool, LLC. All rights reserved. The Motley Fool has a disclosure policy.