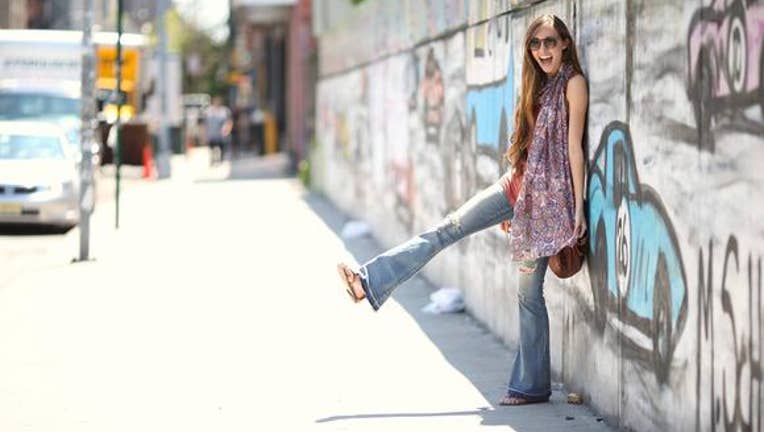 Stocks at least spent some time in positive territory today. Unfortunately selling pressure mounted as the trading session continued, and indexes ended solidly in the red. The Dow Jones Industrial Average lost 169 points, or 1%, and the S&P 500 shed 21 points, or 1.1%.
The major economic news of the day was decidedly positive. The monthly unemployment report revealed that the economy added 292,000 jobs in December, compared to consensus estimates for 200,000.
Total private sector payrolls have now climbed to 143 million, up from the financial crisis low of 130 million set in December, 2009:
Source: Federal Reserve Economic Data.
Meanwhile, clothing retailers stole the spotlight today with major moves lower. Gap and American Eagle Outfitters both slumped after disappointing Wall Street with their latest sales growth trends.
Gap's Old Navy problem Gap's 14% drop was enough to make it the S&P 500's biggest loser today. The clothing retailer last night surprised investors by posting significantly lower revenue during the key holiday shopping month of December. Comparable-store sales fell 5% last month, and while that's better than the 8% drop that Gap endured in November, Wall Street was holding out for something better.
Image source: Gap.
Gap's customer traffic struggles also appear to be spreading to its Old Navy brand. That segment had posted 4% higher comps in the third quarter and was even highlighted by management as an example of its turnaround strategy at work. Old Navy was growing thanks to its powerful and "more responsive product operating model," Gap said.
Yet those gains haven't carried through into the fourth quarter. Old Navy posted comp declines of 9% and 7% for the months of November and December, respectively.
Executives are aiming to move on from the challenging fourth quarter season, which likely included heavy price-based competition from rivals. "As we bring the holiday season to a close," Chief Financial Officer Sabrina Simmons said, "we look forward to delivering new Spring collections across our brands."
American Eagle's positive fourth quarter American Eagle Outfitter's stock also posted a double-digit decline today after the retailer announced its latest business trends. Comps for the fiscal fourth quarter are trending at 4% higher, management said. That's a sharp slowdown from the prior quarter's 9% comps gain, and is below consensus estimates that had called for 5% gains. But Wall Street shouldn't be surprised, last month executives said they expected a "mid-single digit" comps increase this quarter, which is roughly what's occurred so far.
Image source: American Eagle.
American Eagle affirmed its quarterly profit guidance that forecasts earnings of $0.41 per share, compared to $0.36 per share last year. The gains are likely to be driven by increasing profitability.
The company last quarter logged a 3 percentage-point jump in gross margin to 40% of sales a level that American Eagle hasn't managed to hit since the third quarter of 2012. Chief Financial Officer Mary Boland told investors that management expected to keep that profit momentum going in the fourth quarter. "We're on track to continue our strategy of lowering promotional activity and driving higher merchandise margins," she said in a conference call last month. Given that the retailer is seeing steady sales growth even while posting higher profits, today's stock sell-off could be an overreaction.
The article Gap and American Eagle Outfitters Sink as Stocks Fall originally appeared on Fool.com.
Demitrios Kalogeropoulos has no position in any stocks mentioned. The Motley Fool has no position in any of the stocks mentioned. Try any of our Foolish newsletter services free for 30 days. We Fools may not all hold the same opinions, but we all believe that considering a diverse range of insights makes us better investors. The Motley Fool has a disclosure policy.
Copyright 1995 - 2016 The Motley Fool, LLC. All rights reserved. The Motley Fool has a disclosure policy.